Homes Held Hostage – the rise and abuse of leasehold
Our latest report sheds light on the true scale, shocking practices and widespread consumer misunderstanding of the leasehold property market
April 5, 2017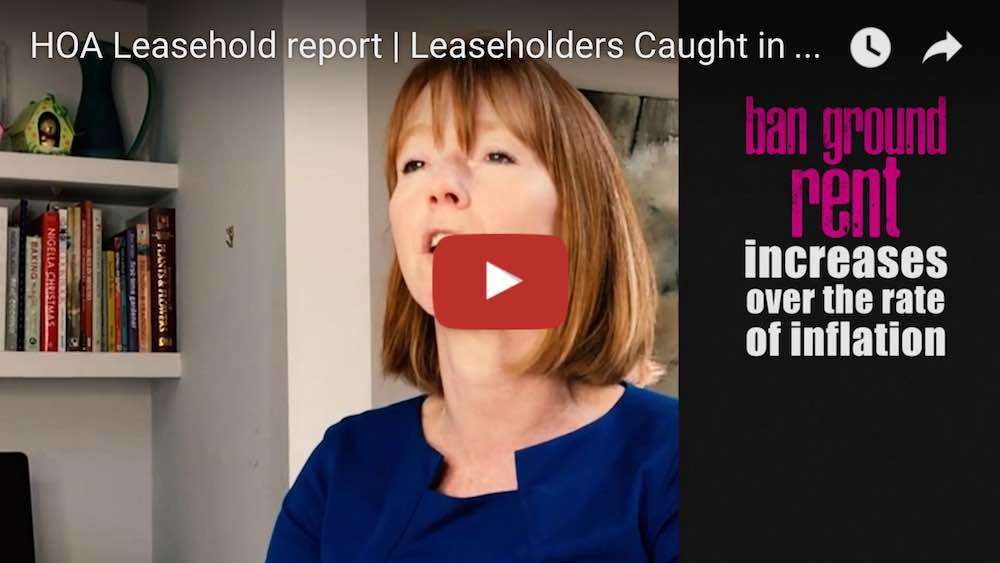 Estimated 1.577 million leasehold owner-occupied properties are not legally 'owned' by their leaseholders

True rate of home ownership in the UK is therefore just 58.9%, significantly lower than official government figures
42% of leaseholders do not know the length of time remaining on their lease
Of those that do, almost a quarter are under 80 years (around 370,000 homes). The cost of extending these is likely to exceed £4 billion 
A new report released today by the HomeOwners Alliance sheds new light on the true scale of the leasehold property market, as well as, the widespread malpractice and lack of consumer understanding which is increasingly characterising this growing sector.
Homes Held Hostage shows how 1.577 million British 'owner-occupiers' do not truly own their own home in the eyes of the law, and how this is exacerbating the country's homeownership crisis. Were these numbers to be included in official government figures, the true rate of homeownership in the UK (which is already declining) would plunge to just 58.9%, a figure comparable with the early 1980s.
Our research has also identified widespread confusion among consumers over the leasehold system, along with an alarmingly high number of properties which imminently require lease extensions. Only 58% of leaseholders questioned said they knew the length of their current lease, and of those that did, almost a quarter (24%) said that it was under 80 years (typically seen by agents and mortgage lenders as the point at which the lease begins to adversely affect a property's value and 'mortgageability'). Analysis of these figures suggests that over £4 billion will need to be paid to freeholders by leaseholders to extend these leases over the coming years.
Further investigatory research showed that less than half of adverts on popular property websites were clear as to the correct tenure of a property. Only 49% of flat listings specified whether the property was a share of freehold or a leasehold property. Furthermore, only a quarter of the listings (24%) were specific about the length of time left on the lease; a piece of information vital for the potential purchaser to be able to make an accurate assessment of value.
Commenting on the Homes Held Hostage report,
Paula Higgins, Chief Executive of the HomeOwners Alliance, said: 
"Leasehold ownership can be traced back to the Domesday Book and it is a practice that should be relegated to history. Unscrupulous and avaricious actors within the property industry are using sharp leasehold practices to line their own pockets and fleece householders. Developers and estate management companies rely on leasehold to bamboozle consumers, charge exorbitant administration fees, ever increasing ground rents and render properties unsellable. 
"The situation is exacerbated by the fact that many estate agents are themselves ignorant about leasehold and fail to inform and educate their customers properly. The Government needs to take urgent legislative action to protect people from these practices, help people who are already trapped and avert a full-blown crisis. Our report highlights the problems and makes a series of simple and sensible recommendations that could be introduced."
Labour's Shadow Housing Secretary,  John Healey said:
"This report shines new light on the difficulties faced by some home-owners who own their home on a leasehold basis – often in the dark about the exact terms of their lease and currently unprotected from punitive terms including huge rises in rip-off 'ground rents'."
Our report makes ten recommendations as to how policymakers can legislate to prevent the abuse of leasehold and ameliorate the situation for those already stuck in a leasehold trap:
Commit to scaling back leasehold
Review of the whole leasehold system
Outlaw the creation of new leasehold houses
Outlaw the doubling of ground rents
Mandatory commonhold tenure for all newly-built blocks of flats or apartments
All lease extensions to be 250 years minimum with a peppercorn rent
Standardised leasehold contracts
Make it faster and fairer to buy and sell leasehold properties
Provide accurate and timely information to purchasers
Extend the rights afforded to private leaseholders to other groups
Click to read our full investigative report 'Homes Held Hostage'
Sign up to our

FREE

weekly newsletter

for the latest news, advice and exclusive money saving offers