Member Services
Our range of member and non-member services aim to make buying, selling, improving and managing your home easier and less expensive
Our Home HelpLine gives our members independent advice on all the stages of buying, selling and running a home
(members only)

Homeowners often face complex problems and knowing what to do can be nail bitingly confusing. Members can email our experts and get industry insider advice within 48 hrs (members only)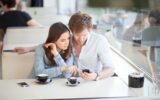 Staffed by independent, fully-qualified solicitors, whose simple aim is to help you resolve your problem.
(members only)
First time buyer or remortgaging? Whatever your situation, the UK's leading fee-free mortgage brokers bring you simple, fast, hassle free mortgage advice

Need a solicitor to process the sale or purchase of your house? We have teamed up with 1st Property Lawyers to offer you a great value and quality service. Members save 10%

Is it the right time to buy and sell? We monitor house prices in your area so you don't have to
How much can I borrow?
How much will it cost?
Rate change calculator
One Minute Mortgage Check
and more…
Get the guided tour around our street of virtual houses and snoop about indoors too, to see if your household project needs planning permission

Rather than sites that are filled with "customer feedback" that may or may not be true and honest reviews, use TrustMark. They have over 22,000 licenced trades across the UK
Know a decent builder from a dodgy one? Nor do we, so it's best to check.
Sign up to our FREE newsletter

Keep up to date with all our latest advice and services

& nspb ;

Sign up! >