Researching your surveyor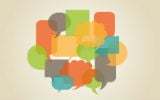 Claire benefited from researching her surveyor, ensuring she got an in depth, quality service.
Related Guides
Unnecessary Surveys
Emma's purchase is substantially delayed due to unnecessary surveys.
Emma found the perfect place at the right price, and her offer was quickly accepted – but then her problems began. Her lawyer kept insisting she obtain extra surveys to ensure everything was ok with the property. Initially, this seemed sensible, and she duly obtained a general survey and then a flood report – both of which found nothing to worry about. However, she was also told that because of the area, she should get a mining survey done. This would have cost approximately £1,000, and require the consent of nearly 40 neighbours. Emma felt this unnecessary, and lost trust in her lawyer. After doing her own digging, she discovered that a mining report had been done in 1999 - and had reported no problems. As a result of this delay, it ended up taking 5 months for contracts to be exchanged after her offer had been accepted. But she did get the house in the end!
---