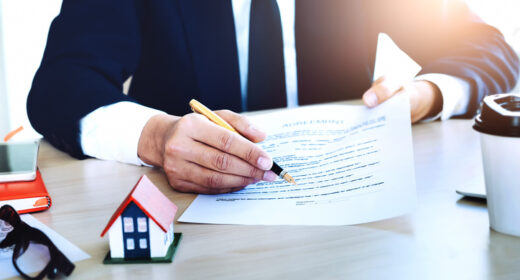 Do I need a mortgage "Agreement in Principle" or can it damage my credit rating?
I am starting my housing search but want to know if I need a mortgage in principle first as I hear conflicting things. Some people say I need one, including an estate agent I've just seen but I have also heard they are time limited and getting another one can affect my credit rating. What do you advise I do?
An 'agreement in principle' (AIP), 'decision in principle' or 'mortgage in principle' are all terms that refer to much the same thing.  A lender will take some basic information and perform a credit search and credit score before coming up with a figure that 'in principle' it would be able to lend.
That can be useful for borrowers that are worried whether their credit history will be strong enough to meet the lender's requirements and will also give them some comfort as to what they may be able to borrow.  An estate agent is bound to like the idea because they can see whether the prospective buyer will be able to secure a mortgage.
However, an agreement in principle doesn't give any guarantees over what size of mortgage may be offered or even if they will lend at all.  Once a full mortgage application is made the lender may start looking in more detail than the AIP went into and questioning documentation and make up of income more closely, all of which could ultimately lead to a different decision.
A lender with a keen rate today may not be the best in 2 months time when you eventually find the right property.  If you are searching around the high street then you could find that a number of lenders want to offer an AIP resulting in several credit searches being racked up.
Although one or two are unlikely to make a material difference to your credit score, multiple AIPs will leave footprints on your credit file and too many could have a detrimental impact.  Some lenders will leave a soft footprint but they are few in number and may not be the right one for you.
So there's no compulsory requirement for an AIP and you could simply have an initial conversation with a mortgage broker (which doesn't need to be the estate agent's in house broker) to outline the figures that you are looking at and see what they think.
If you are stretching for a high mortgage amount for your income or have worries over credit history then you may decide to go ahead and get an AIP but if all looks relatively straightforward then you could wait until you have your offer accepted and then move quickly to make a full application.
David Hollingworth, London & Country Mortgages
Looking for a mortgage? Speak to our fee free mortgage advisors or use our online mortgage finder service today