Do I need a Mortgage Agreement in Principle?
Many estate agents will ask if you have a Mortgage Agreement in Principle before you start the home buying process but do you need one? We explain what a mortgage Agreement in Principle or Decision in Principle is, why it can be a good idea, and any issues to be aware of.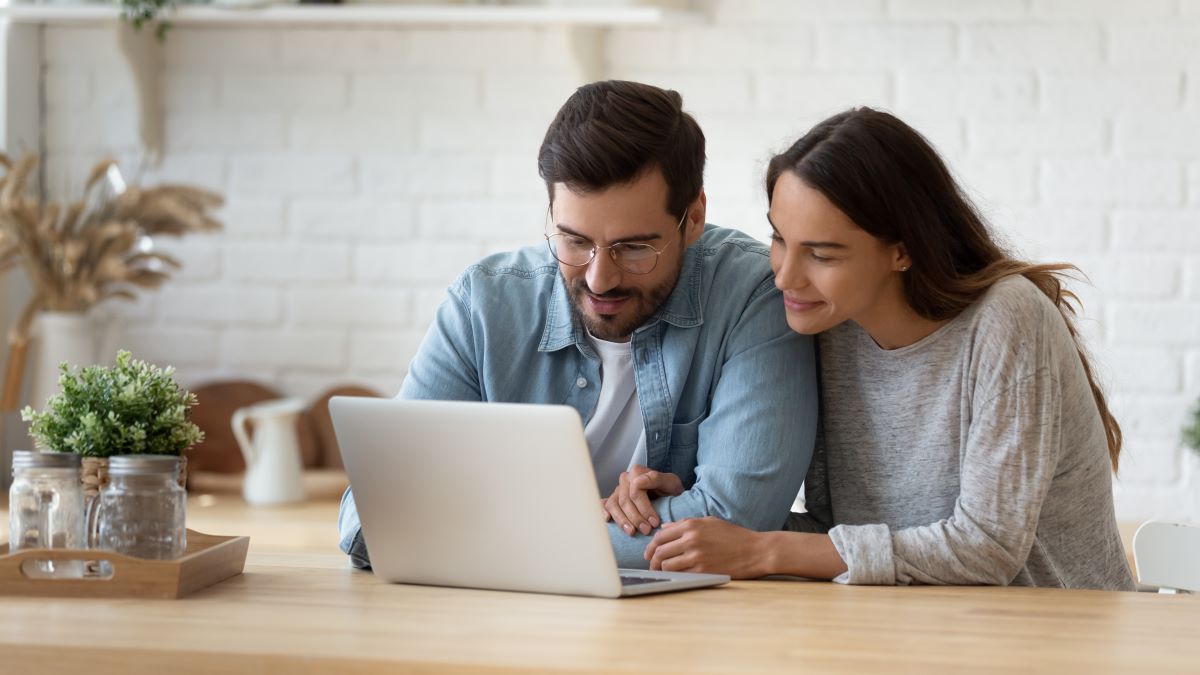 What is a mortgage agreement in principle?
An 'agreement in principle' (AIP), 'decision in principle' or 'mortgage in principle' are all terms that refer to much the same thing. A lender will take some basic information and perform a credit search and credit score before coming up with a figure that 'in principle' it would be able to lend. You should be able to get a mortgage agreement in principle for free. Some can be issued within a few minutes.
Arrange an Agreement in Principle today with our award winning mortgage partners at L&C
Why should I think about getting an agreement in principle?
Having a mortgage agreement in principle can help speed up the home-buying process, as you know how much you're likely to be able to borrow. Having evidence of this also makes you a more appealing buyer. It will give a seller and their estate agent confidence that you're serious about the purchase.  According to a 2019 Which survey, 62% of first time buyers got an AIP before getting a mortgage.
A decision in principle is also useful for borrowers that are worried about meeting a lender's eligibility criteria. Going through the initial checks early will give a sense of whether you're likely to be accepted or not. If you're rejected, it gives you the chance to reassess your financial situation before you start house hunting.
However, it's not compulsory to get an agreement in principle before you start looking for a house to buy. Another option is to discuss headline figures with a mortgage broker and get their advice. If the purchase – and your finances – look relatively straightforward, you could decide to wait until your offer is accepted and move quickly to make a full mortgage application instead.
Note that in Scotland, a mortgage in principle is often needed for an offer to be taken seriously.
Mortgage Finder
Get fee free mortgage advice from our partners at L&C. Use the online mortgage finder or speak to an advisor today.
Find a mortgage
When should I get an agreement in principle?
Estate agents will often ask buyers for an agreement in principle before lining up viewings or accepting offers. Early in the buying process, the agent will ask for proof of funds, such as an AIP, to make sure you aren't wasting anyone's time.  It is a good idea to have either an Agreement in Principle or to have discussed your financial situation with a lender to demonstrate proof of funds before you seriously begin house-hunting and before making an offer on a property.
How do I get an agreement in principle?
Getting an agreement in principle is relatively simple. Once you've compared mortgages and found the best deal, you need to request a mortgage in principle from the lender. You will be asked for information about your income and expenditure. The lender runs a series of initial credit checks to see if you are likely to meet their eligibility criteria.
What if I don't pass eligibility checks?
If your first decision in principle is refused, it doesn't mean you can't get a mortgage with another lender. But, it is important to understand why you didn't meet the eligibility criteria. Ideally, you would resolve these issues before you try again. Being in the strongest financial position increases your chances of securing the most competitive mortgages.
If you can't wait and you need to find another lender to issue an agreement in principle, a mortgage broker should be able to help. They know which lenders are most likely to accept you, and may be able to steer you towards an acceptance.
Your mortgage rejection may be down to a poor credit rating. If this is the case, see our guide on Mortgages for Bad Credit to understand your options.
Does an agreement in principle guarantee a mortgage?
A mortgage in principle does not guarantee that your application for a mortgage will be accepted. Nor does it make any guarantees about the amount that you can borrow. That's because the initial credit checks are limited. The lender doesn't have a full view of your financial situation. Furthermore, the lender needs to make sure that your circumstances haven't changed since the initial conversation.
This benefits buyers too as it doesn't commit you to taking out a mortgage with the lender offering the agreement in principle. You still have the option of investigating mortgage options further, if you wish to.
How does an agreement in principle affect my credit score?
To issue an agreement in principle, a mortgage lender will need to run a credit check. Most will do what's known as a hard search, which is when the search is recorded on your credit report. Multiple searches over a short period can be seen by lenders as a sign that you're desperate for credit. This makes you a less attractive customer.
Protecting your credit rating is essential when you're applying for a mortgage. So you need to be careful that you don't do anything to lower your credit score. One or two hard searches shouldn't have an impact. Getting multiple lenders to run credit checks to issue different agreements in principle will affect this negatively.
You may be able to find a mortgage lender that will run a soft search. This is a credit check that doesn't leave a record in your credit report. This is the most advisable option, but it may be hard to find a lender that does this. It's more important to get a decision in principle for the mortgage you want, than try a lender because they'll run a soft search.
How do I get my mortgage confirmed?
Once your offer has been accepted and you're ready to arrange your mortgage, you need to go through the entire mortgage application process.
Looking for a mortgage or agreement in principle? Speak to our fee free mortgage advisors at L&C or use our online mortgage finder service today