HomeOwners Alliance Christmas Wish List
Dear George Osborne,
This time last year we were grumbling at the absence of housing in the Autumn budget. We were hoping that you were going to be more generous this year but alas, you've missed a massive opportunity to help existing and aspiring homeowners. We aren't asking for hand-outs, just a fair deal. All we want for Christmas is….
1. a cut in stamp duty for homeowners

paid for by increasing it for property speculators, buy-to-let landlords and second home buyers. 
Read more >>>
2. cheaper energy bills

by changing the green levies which the Big 6 complain are partly the reason for our rising energy bills. But don't let them off – we want energy efficient homes too. We're sure they have enough profits to do both. In the meantime we plan to read 
top tips to get your heating working for you >>>
 and 
check out the alternative suppliers to the Big 6 companies >>>
3. more quality housing

by introducing a 
Help to Build 
scheme
.
 Help to Buy is a welcome policy but without more housing you risk denying a generation the chance of owning a home. 
In the meantime, we'll be continuing to save for that deposit using these top tips >>>
4. a cut in VAT on extensions, home improvements and repairs

because with stamp duty what it is, many of us can't afford to move, so have to improve. Please don't make this option prohibitive by taxing us a whopping 20%. House builders are charged 5% to build new homes – spread the love to homeowners too. 
Read more about our cut the VAT campaign >>>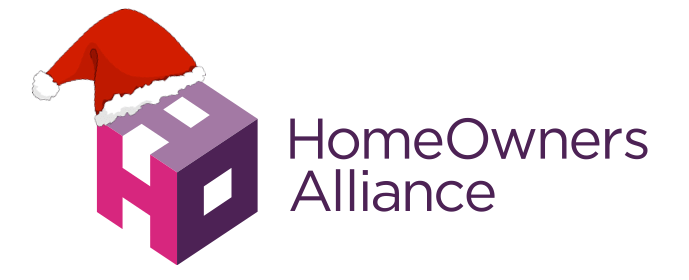 Many thanks!
The HomeOwners Alliance
December 2013
Read more