When Right to Buy turns sour
For some London homeowners, the Right to Buy scheme has turned sour. Our investigations have uncovered a number of people across London housing estates being treated unfairly and we've been working with the BBC's Inside Out programme to bring our members' stories to light.
All over London, ageing council estates are being demolished to make way for redevelopments. The regeneration is often over due and aims to transform these places and to create more new homes which Londoners desperately need. But what if you bought your home on the estates under Right to Buy? For these leaseholders the future looks less bright as they are being forced to move out by Compulsory Purchase Orders and pressured to accept sums well below market value.
The Aylesbury Estate
[caption id="attachment_9622" align="aligncenter" width="520"]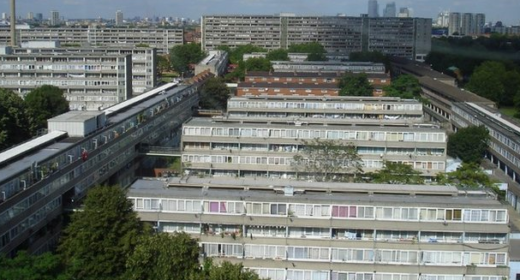 The Aylesbury Estate, South East London[/caption] Beverley owns her 2 bedroom flat on the Ayelsbury estate in Zone 1 of South East London, with a view over Burgess Park. She has lived there for 26 years and was proud to be able to buy her flat outright. But she now faces being forced out of her home and priced out of her neighbourhood. The flats around her are being sealed up. Council tenants have been relocated. And Beverley is being offered £117,000 and a date to leave. Southwark Council have given Rosemary the option of a
shared ownership scheme
. This two bed flat 200 yards from where she is now will cost in the region of  £405,000 to £500,000+  - which she can't afford. [caption id="attachment_9625" align="aligncenter" width="520" class=" "]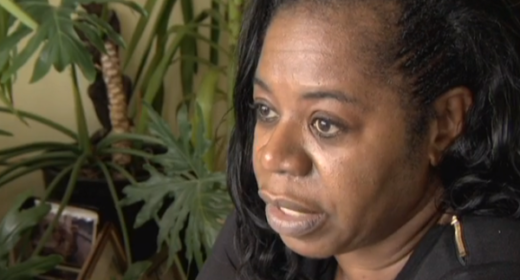 Beverly Robinson, Aylesbury Estate Speaking on BBC Inside Out[/caption] Beverley is one of many leaseholders on the estate facing displacement. We have been there to highlight Beverley's case and be on her side through the process, putting her in touch with independent RICS surveyors and CPO experts. On the state of affairs at the Ayelsbury Estate, Paula Higgins, Chief Executive of the HomeOwners Alliance said yesterday It's outrageous how leaseholders are being treated. Now their homes are not only a burden but they will be made homeless and forced to move from the communities where they live and work. And because these people are former housing council tenants, the system expects them to simply accept this injustice. We don't agree and we're working with them to get their voice heard and to be treated fairly and with respect by the Council" But Ayelsbury isn't the only place where leaseholders are being mis-treated.
West Hendon Estate, London
[caption id="attachment_9623" align="aligncenter" width="520"]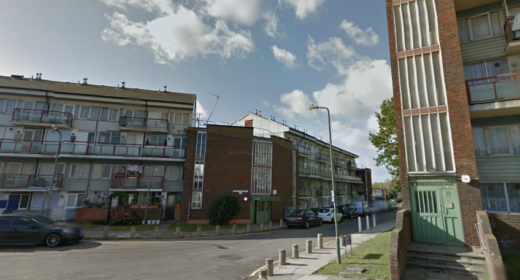 The West Hendon Estate, West London[/caption] Jasmin lives on the West Hendon Estate which was originally proposed for regeneration back in 2000, with the promise of completion by 2012. So far, only phase one of eight has been completed. Only non-secure council housing tenants will be offered new homes. But 149 leaseholders and freeholders who bought under the Right to Buy face continuing uncertainty. Why don't they just sell up? Cut their losses and go? Selling their home, shopping around for a new mortgage and relocating are no longer options for these leaseholders and freeholders. No one would buy the properties on the West Hendon Estate because no one can get a mortgage offer while the compulsory purchase order is looming. A shared equity offer is available but is becoming out of reach as Jasmin's current property decreases in price while new property prices increase. In the meantime, Jasmin and her fellow homeowners  continue to face unreasonable maintenance charges. The delayed regeneration has meant the schedule of necessary works has been mounting. Leaseholders are confronted with a list of maintenance jobs that amount to nearly £10,000 per flat. They have little or no say in the process over the charges being imposed to service a tower block due to be torn down. On the West Hendon estate and Jasmin's case Paula Higgins comments: "It's disgusting to hear of how long the regeneration project has taken in West Hendon. No one should have to live in limbo for this amount of time. And the fact they receive exorbitant  bills for maintenance  adds insult to injury. The council are asking them to literally watch their hard earned money crumble away." But Right to Buy is here to stay. David Cameron has set a target of 100,000 - and an additional 20,000 sales by March 2015. On the policy, Paula Higgins commented: "Giving people the right to buy their own home is a popular policy that works for many many people. But the Government needs to look at what is happening on sites subject to regeneration and more generally how Councils treat those who own their own homes on an estate. Looking at just some of the cases people have brought to us, it's clear that Right to Buy is not only a vote winner but a great way for Council's to off-load poorly built properties AND get someone else to pay for the upkeep.  When local Councils do finally get round to regeneration they can simply boot these people out with a below market valuation. The Council are the winners here while the people working to move out of social housing and put a roof over their heads are kicked to the curb."
Sound familiar? Want to be heard? Tell us your story by sending an email to hello@hoa.org.uk.  Join today and let us help you.
Watch HomeOwners Alliance on Inside Out London:
[sidebox]
Related guides
---