Why switch with the HomeOwners Alliance?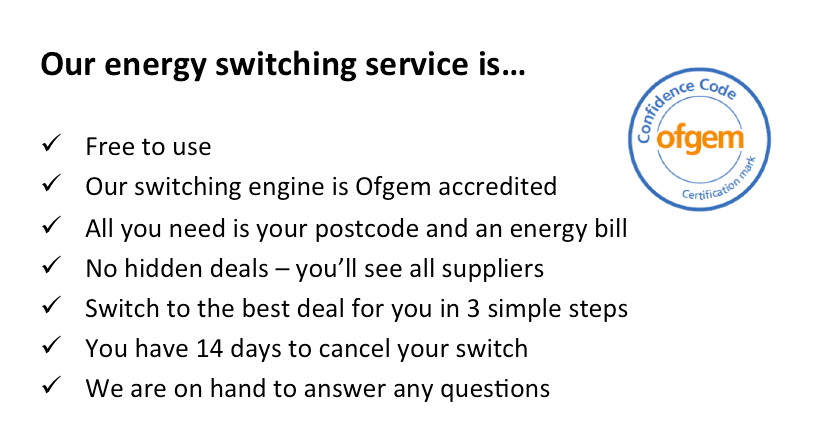 How does it work?
Energy comparison websites like MyUtilityGenius are the only place where you can see all possible energy tariffs available today in the UK. This means anyone who wishes to make an informed decision about whether switching energy supplier to save money, can do so freely and quickly.
MyUtilityGenius is regulated by Ofgem under its Code of Confidence criteria. This voluntary scheme simply means MyUtilityGenius adheres to a set of rules safeguarding the British public's right to receive free and impartial energy advice at any time.
We've teamed up with MyUtilityGenius because we like their ethos: they want to help UK households engage with energy in a way that they may not have thought to do in the past. They provide domestic energy assistance to customers seeking a better option than they currently have. And they want to simplify the way energy switching happens.
Does the HomeOwners Alliance and MyUtility Genius get a commission?
Yes, for every household switch we get a small fee to help us cover our costs of running www.hoa.org.uk, which empowers homeowners with free, impartial advice whether they are buying, selling, managing or improving their home.
Comparison websites like MyUtilityGenius also get a one-off fee. This is the same for all online comparison websites. But publishing it would undermine their competitive edge and negotiating position with the energy suppliers.
And of course, energy companies take by far the largest proportion of the money you pay. Quite right too – they are supplying your energy. Having said that they have received quite a lot of bad press of late for over charging and creating a monopoly…