Step by step guide to buying a freehold
Are you looking to snap up the freehold of your flat? Keen to join forces with fellow residents and take back some control? We've got you covered with our step by step guide to buying a freehold.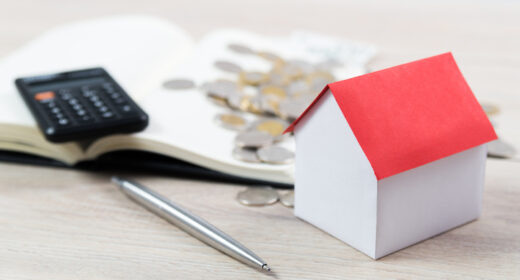 If you've bought a flat, the chances are it's been sold to you on a leasehold basis.  However, you may be wondering if you can buy the freehold of your property and how to go about buying the freehold.
Many flat owners are happy to buy on leasehold terms. However, you may decide that you want more control over your block and, specifically, the money being spent on it. While you'll expect to pay ground rent and service charges, sometimes these costs can rise to extortionate levels. You may find unreasonable ground rent increases in the contract from your freeholder or it may be that you and your fellow residents seem to be paying inflated costs for services to the building. In these cases, it's not uncommon for leaseholders to look to buy the freehold of the property.
But it's not just flats that are sold on a leasehold basis. Some new build houses are sold as leaseholds too. This can mean homeowners, with their own front door, are forced to pay pricey costs for the upkeep of green or common areas, which are open to all but maintained at the cost of nearby leasehold houses. If they enter into any informal agreements with their freeholder, they could even find themselves dealing with unfair contract clauses which leave the properties virtually unsaleable.
It's understandable that these homeowners are looking to buy their freehold sharpish.
So, should I buy the freehold for my property?
If the property is a house then yes, you absolutely should. There is no reason for houses to be sold on a leasehold basis. The government is committed to banning the sale of leasehold houses. As a result, all developers have stopped selling them.
If you own a leasehold house you should purchase the freehold as soon as you are eligible to. You have to have owned the leasehold for two years.  Make sure you have an experienced valuer and solicitor on your side as many lenders refuse to lend on leasehold houses.
If the property is a flat, there are a few other things to consider. Buying the freehold can cost about as much as extending the lease of the property and buying the freehold of a flat is a little bit more complicated since you'll need to get the other residents of the block involved. You'll still have to contribute towards service charges but you'll be able to have more say over how much the charges are.
It's worth noting that if you have a flat and you own a share of the freehold, you still have a lease. However you should be able to extend it for free. It'll be from a new entity that owns the freehold (which you'll be a part of).
It can be complicated to exercise your right to buy the freehold. So, many people simply extend their lease and carry on with their freeholder.
Want to know costs of lease extension versus buying the freehold?  Get advice from our specialist solicitor partners who can give you a free estimate.
Steps to buying the freehold of your flat
1. Check you're eligible
There are a number of requirements you'll need to meet in order to be able to buy your freehold. For example, the building must contain at least two flats and no more than a quarter of it can be used for nonresidential purposes (so if most of the building is used as offices or occupied by retailers it won't be an option for you.) See what criteria you'll need to meet to buy the freehold 
2. Speak to your neighbours
Your first move will be to get some of your fellow residents involved. In order to buy the freehold, at least half of the flats in the building need to be up for buying it. If you're all currently facing extortionate ground rents or your freeholder seems to always choose the most expensive option when it comes to services for the building, this may be relatively easy to do.
3. Find out the cost of the freehold
This is the big one. You need to find out how much this is going to cost you. It's difficult to give an estimate as the price of freeholds vary as much as house prices do. There are some guides which claim buying your freehold should cost around the same as extending your lease by 90 years (and you can check the cost of lease extension using our leasehold extension calculator) but take this figure as a rough estimate. You'll need to get an accurate valuation from a surveyor (and bear in mind there will be a cost for that too.) One rule of thumb is that the shorter your lease, the more expensive the freehold will be.  Good legal advice is a must.
Get expert advice from our leasehold/ freehold specialist solicitor partners
4. Consider other costs
Remember, as with most 'sales' in property there will be other fees to pay. Along with the valuation costs mentioned above, you'll have to stump up solicitor's fees along with the legal fees and valuation costs for the freeholder (yes, you pay their costs unfortunately!)
5. Work out your finances

Once you know how much the freehold is going to set you back, you need to make sure you can afford it. Most mortgage lenders will extend your mortgage in order for you to buy the freehold, but it's worth talking to a mortgage broker early on to find out if this will be possible. Get fee-free impartial advice from our award-winning mortgage partners L&C
6. Get a solicitor
It's essential that you have expert advice. Freehold purchases are not something that every property solicitor will have experience in. It's important to find one that specialises in this area. We would always recommend using a solicitor who is a member of the Association of Leasehold Enfranchisement Practitioners (ALEP). Our partnered solicitor we work with is a member of ALEP.
Get estimated costs and expert advice from our ALEP registered partner solicitors
7. Sign a participation agreement
One of the first things you should get your solicitor to do is draw up a participation agreement for each of the flats taking part. The last thing you want is to have someone drop out at the last minute, increasing costs for everyone else or even dropping below the 50% willing participants number, needed to go ahead with the purchase. A participation agreement is essentially a contract between all leaseholders taking part in the purchase of the freehold, and outlines all matters between participants – including things like the terms for lease extensions once the freehold is acquired.
8. Get a professional valuation
Now's the time to stop working to estimates and pay a professional surveyor to value the freehold. Again, it's worth getting a surveyor with experience in this area for help on the process of buying your freehold.
9. Set up a company
In order to buy the freehold, one member of the group needs to take charge as the 'nominee purchaser' or you need to set up a company. The latter option is usually the safest and avoids any disputes or power struggles.Obviously setting up a company comes with its own responsibilities. As well as paying set-up costs, you'll need to file company accounts on time.
10. Issue a tenants' notice
We would always advise leaseholders to pursue the statutory route rather than making an informal offer when purchasing the freehold. Your solicitor will need to issue a "tenants' notice" on the landlord effectively requesting the purchase of the freehold. The notice must be signed by all leaseholders involved in the purchase.The landlord will then serve a "notice in reply". He should do this within two months (if the matter ends up going to court and the landlord hasn't responded within the two month time frame it will not work in his favour). In his reply, the landlord should agree to the sale or, if he disagrees, give his reasons why.Be prepared – the landlord can ask you to pay three times the annual rent of the property a deposit.
Once the landlord has agreed to sell negotiations on price can begin.
It's essential that the notices served on the landlord are correct. If they're not, you may have to wait another 12 months before you can serve them again. This is why it's so important that you use a specialist solicitor.
And if all else fails…
If you can't agree a price or the freeholder is unwilling to sell, you can take your case to First Tier Tribunal (this must happen within six months of the date the notice in reply is served), which is the arbiter of such disputes and will decide the cost for you.
Buying the freehold of your house
Buying the freehold to your house is, in theory, more straightforward than buying for a flat, as you can act alone so you don't need to convince anyone else it's the right thing to do (trust us on this one, it is). That being said, you are likely to go up against a professional freeholder who will do everything in their power to stop you buying it.
As above, you'll need to enlist the services of an experienced leasehold solicitor, get a professional valuation and make an offer via your solicitor. Always follow the statutory route. Informal agreements can backfire – for example you could end up with a freehold which is subject to lease like restrictions.
Just as with enfranchisement of flats, if you can't agree on a figure or talks hit a dead end you can take it to the First Tier Tribunal. 
Don't forget that if the freehold costs more than £125,000 on the property you own,  then you'll be liable for stamp duty.
Get expert advice and a free estimate from our leasehold/ freehold specialist solicitor partners
Related guides
Leasehold property service charge problems