What's the best way to find a tradesman online?
Whether you have a Grand Design project planned or a leaking toilet, you'll be in need of a trusted tradesman. But with a growing number of online search sites out there, where do you start and can you trust them?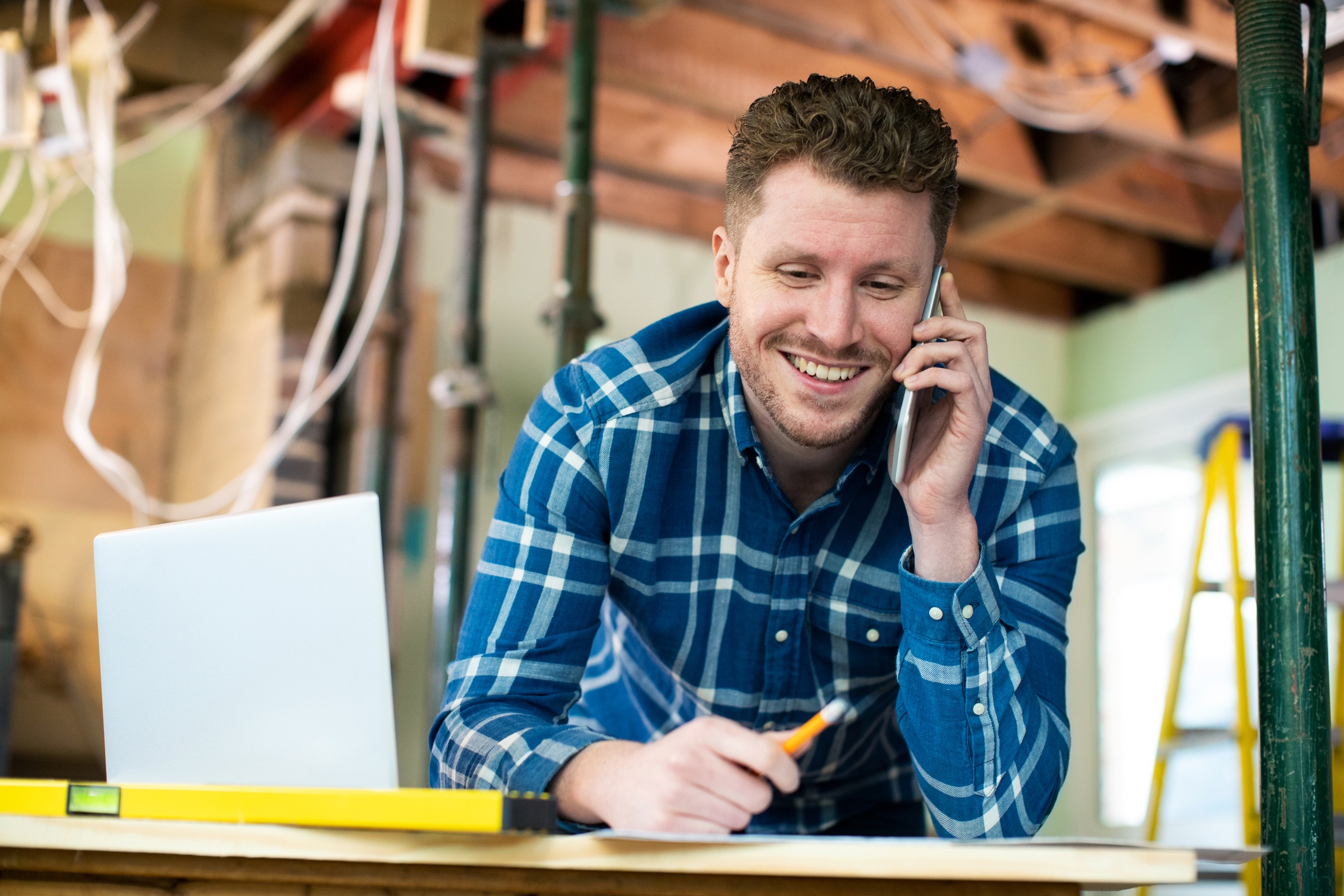 Difficulty finding a trusted tradesman is the main obstacle preventing homeowners from carrying out home repairs and improvements according to our annual Homeowner Survey with 42% of homeowners affected.
In response to the difficulty homeowners face finding trusted tradespeople, there has been a rise in find a tradesperson websites. Most of these websites contain a feedback function that means, in theory, traders are judged and rated based on previous jobs.  We've chosen the main find a tradesman online sites that are free to access and have national coverage to give you the lowdown.
Can I find a trusted tradesman using online review sites?
In theory, yes. These free sites are great for starting your search to find local trades. Obviously the more reviews they have, the better idea you get of what that firm or individual's quality of work is like. But do bear in mind that these sites exist and are largely paid for by the trade professionals they are hosting.  Some sites contain very little negative feedback which seems counter-intuitive. This may be because, in some cases, reviews are only left when requested by the tradesperson which means you're unlikely to ever hear from their unhappy customers.
What online find a tradesman sites are there and what do they offer?
How does it work? You search for a relevant trade or service and are given a list of local tradespeople. You can rank them by location, amount of feedback they have received and the length of time they have been a member of Checkatrade. The site then gives you further details about the company, images of previous jobs and reviews. Customer reviews help you choose the tradesperson you want to approach for a quote. You can call them or request a call back.
Checks: Trade person's ID, credit status, public liability insurance, qualifications and references are checked by the site. They also aim to spot check 30-40% of feedback received each month.
How to complain: Checkatrade will contact the trader advising they have 7 days to resolve the matter before the complaint is put on the website.  3% of their members are suspended each year.
You can start searching for local trades near you with Checkatrade now. Simply type in what you're looking for and postcode in the box below…
Mybuilder.com
How does it work? Post your job and wait for traders to respond. You then make a shortlist and tradesmen pay to get your contact details. Once you have your quotes you can choose based on the quote, the tradesmen profiles and reviews.
Checks: Tradesmen's references are checked at the outset but nothing else. Reviews are verified by the website as true and bad reviews are never removed.
How to complain: MyBuilder suggests you work with your builder to avoid disputes. If this doesn't work, they point you towards your building contract (if you have one), the builder's Trade Association (check your tradesman belongs to a trade association.) or independent mediation.
Ratedpeople.com
How does it work? Post your job and wait for traders to respond. The tradesmen pay Ratedpeople.com for the opportunity to quote. You then receive a shortlist from which you choose your favourite based on the quote and other customer reviews.
Checks: Tradesmen's ID, accounts, credit status, public liability insurance plus qualifications are checked by the site. But they do say they accept no responsibility for the accuracy of what the tradesmen say and they strongly advise you verify credentials before awarding work.
How to complain: Ratedpeople say they will suspend tradesmen during investigation and remove if necessary. Investigations take 5-10 days.
TrustMark
TrustMark are a not for profit organisation licensed by Government. They report to have the largest database of accredited tradesmen in the country.  They have been around a while but the ability for customers to review their tradesman is a relatively new function. This means many firms don't yet have a review, but what they lack in customer reviews they make up for in checks.
How does it work? Use their search engine to find tradesmen in your area and get in touch for a quote. You will need to set up an account first though.
Checks: TrustMark's registered tradesmen have their ID, accounts, credit status, insurance and qualifications checked. TrustMark registered firms' technical skills are independently checked through on-site inspections to ensure a high quality of workmanship and business practices. TrustMark relies on scheme operators to adhere to a rigorous code of standards.
How to complain: If there is a problem or disagreement the TrustMark approved scheme operator must help you get it resolved. The TrustMark website has a detailed step by step guide.