Our people
Paula Higgins, Founder and CEO
Paula founded the HomeOwners Alliance in 2012. She provides the leadership and strategic vision driving the organisation forward. Paula is also a respected commentator and advocate for homeowners and is regularly quoted in the media.
---
Angela Kerr, Director 
Angela has 15 years experience in central government developing policies in the UK and Europe, and working closely with Cabinet Ministers. She left to help Paula launch the HomeOwners Alliance and now manages all aspects of marketing, PR and website content development, as well as business strategy and processes.
---
Katherine Binns, Director 
Katherine has over 20 years consumer research experience.  She manages all HOA research activities including the monthly House Price Watch report, our annual Homeowner survey, special investigative reports, ongoing HOA website and business performance metrics, as well as working with the leadership team on business strategy, partnerships and development.
---
James Armstrong, Head of Business Development
Before moving to HOA, James gained 9 years of client service experience across digital industries. He began his career in London advertising agencies before being lured by the exciting world of start-ups, ultimately heading up Partnership teams and being part of an IPO on the NASDAQ. He leads business development at HOA and works with the wider team on business strategy.
---
Naomi Rennard, Head of Membership
Naomi worked for many years on commercial real estate transactions in the City of London giving her a useful knowledge of the type of issues that can arise on any property deal big or small. She leads our membership team at HomeOwners Alliance as well as keeping an eye on our balance sheet.
---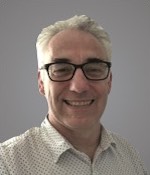 Philip Stanley, Head of Technology
Technical and creative management of website and online services, managing projects, business processes and strategy. There's not much Philip can't do.
---
Christine Toner, Consumer Journalist & PR Manager
Christine has over 10 years experience as a financial journalist, starting her career at trade title Mortgage Strategy before moving into consumer journalism at Moneywise covering everything from savings and supermarket deals to pensions and property. She has written for a number of leading financial titles as well as serving as editor of regional property magazine Your Move.
Sign up to our FREE newsletter

Keep up to date with all our latest advice and services

& nspb ;

Sign up! >

Sign up to our FREE newsletter

Keep up to date with all our latest advice and services

& nspb ;

Sign up! >