Aggressive estate agents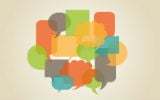 Peter ended up taping his estate agent admitting she had been lying to him, in a bid to stop the agent's lawyers suing him for disputed fees.
Related Guides
A professional estate agent
Mr and Mrs H were struggling to sell their home until a switch in estate agents brought fresh enthusiasm and quickly the perfect buyers emerged
Mr and Mrs H loved their large Edwardian home but felt it was time to sell. After two months of little interest they decided to switch estate agents to Prickett and Ellis, who originally marketed the home to them. Their new agent brought fresh energy at a time when Mr and Mrs H were increasingly worried about getting a good price for their home. They developed a good relationship which helped them to remain motivated and determined to sell their home to the right buyers. Prickett and Ellis communicated with their other offices to maximise the number of potential buyers. After one day of four different viewings a buyer emerged with an offer that matched the asking price. The buyers had originally been looking in another area but had been referred to the house by a different Prickett and Ellis office.
---