New Homes Quality Board publishes new Code for housebuilders
New build homebuyers may feel let down with the New Homes Quality Board's draft new Code of Practice for housebuilders. We take a look at what is being proposed and encourage homeowners to respond to the four-week public consultation.
June 17, 2021
5 minute read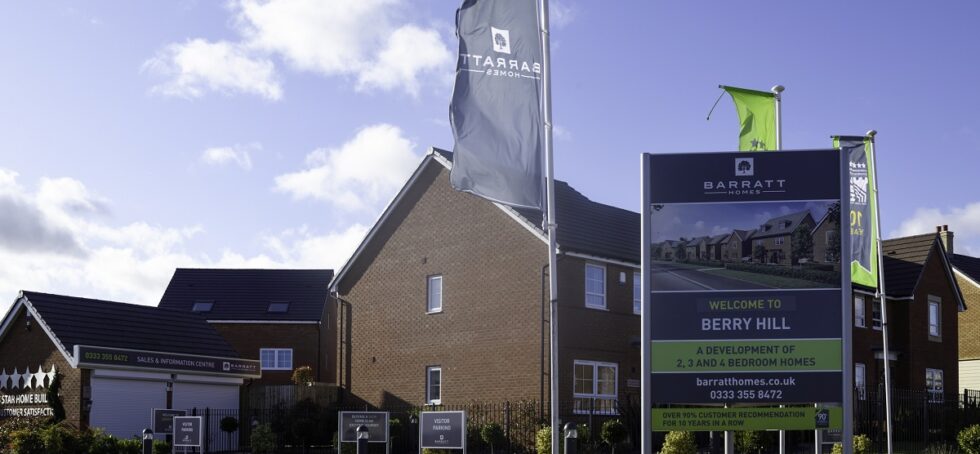 New build homeowners may be disappointed with the New Homes Quality Board's  proposals for a New Homes Quality Code. It claims to 'address the gaps in existing protections for new build customers for which the house building industry has been so heavily criticised in recent years'.
As well as overseeing the introduction of the new code, the New Homes Quality Board will also appoint a New Homes Ombudsman, being legislated by government to provide independent redress for customers not satisfied with their builder or new home.
At HomeOwners Alliance we have spent years campaigning for better protection for buyers who purchase new-build homes. We welcome the measures proposed in the code. However, we feel it falls far short of what's really needed to protect home-buyers.  We also have concerns over the independence of the  New Homes Quality Board and their role to improve the quality of our new build homes. 
What's being proposed in the new code of practice? 
Some of the key proposals in the new code are: 
Customers will be allowed to have a professional carry out a pre-completion inspection of their home on their behalf.

This is new and we welcome it.

Builders are required to have an effective after care service in place to deal with  'snagging' problems as well as a robust complaints process that responds to customers concerns in a timely manner and keeping them informed at set times throughout.

We welcome the introduction of a  timeframe for snags, issues or problems to be resolved. The Code says '

it is expected that in most situations a developer should be able to resolve an after-sales issue or problem within 30 calendar days, other than where there is a substantial reason for delay. Where there is substantial reason for delay, the customer will receive monthly updates. 

Customers can raise a case to the New Homes Ombudsman Service if they are not satisfied with how their complaint they have made has been dealt with. 

This is new but we are concerned the Ombudsman may be selective in which complaints are looked at. 
What else is in there?
Some of the other proposals include:
Customers must have a choice about their own legal and other advisers to guide them through the buying process.

This is very much welcomed by us and is part of our Better New Build campaign. 

The new code also requires the builder to provide all relevant information about the home during the sales process – including its tenure and any future management or service charges – that allows them to make an informed decision about their purchase.

This has our full support, but the pack as it stands is a watered-down version of what was recommended. The All Party Parliamentary Group for Excellence in the Built Environment (APPG)'s  More homes, fewer complaints recommends including information on the  design and plan specifications as well as full details about the warranty and building control inspections. For this to make a real difference, these recommendations should have been acted on.
'Good, but not good enough'
Paula Higgins, Chief Executive of the HomeOwners Alliance says, 'We have been waiting for these changes since 2016 and the code is a disappointment. It simply doesn't go far enough. 
'It may look good on paper. But we fear that the scope of the New Homes Ombudsman is going to be very limited. We feel this is a result of the Ombudsman being appointed by the industry-led New Homes Quality Board. We've already raised concerns about its independence. We also wrote to the Government about our concerns but haven't yet received a response.
'Back in July 2016 , the All Party Parliamentary Group for Excellence in the Built Environment published the excellent More Homes, Fewer Complaints. This was followed up in June 2018 with a report on how a New Homes Ombudsman could help drive up standards in housebuilding and improve consumer rights. And it stated that there should be more onus on housebuilders to "aspire to deliver zero-defect houses". 
'Sadly, the code falls short – it's not ambitious enough. Whilst we appreciate this code is at the start of a 4-week public consultation, we predict that there will be little difference between what has been published now and what will be adopted. We urge the New Homes Quality Board to prove us wrong.'
What we want to see:
We will continue our campaign to fight to get homebuyers a fair deal. Here is what we want to see in the code: 
Mandatory snagging retention: Homeowners should retain at least 2.5% of the cost of the house which would only be paid after 6 months. This is at the end of the defects period. If any snagging issues aren't put right, or if the homeowner wants to fix the problem themselves, then their costs should be deducted from the 2.5%. This would create a strong incentive for builders to put problems right. Read more about our proposal

here

. 

Standardised and fair contracts: Contracts must include the full plan and specification as standard, rather than hiding them in an office. The contract must include standardised terms and have more detailed specification. This gives buyers the information they need if they believe their home doesn't meet the standards agreed. 

There needs to be a way to smooth the process from the cliff edge of 2 years after purchase. Currently, in years 3-10, consumers would go to their warranty provider to deal with structural issues and potentially have to restart the process again. 
Already proving unpopular
Some critics have already taken to social media to criticise the code. One wrote, 'This is NOT a "New Homes Quality Code". It is a revamped Consumer Code for Home Builders which now includes snagging works and the right for buyers to have their homes inspected before completion'. While others raised questions about its independence. One wrote, 'Definitely not an independent body acting on behalf of consumers.
Have your say
So what do you think of the proposed code? Does it go far enough? Or have you encountered problems that would still have occurred or been unresolved under this new code? The Consultation will run until the closing date of 7 July 2021. So you still have time to have your say about the code. 
Also, please comment below to let us know what you would like to see in the new Code. This will help inform our response. 
Sign up to our

FREE

weekly newsletter

for the latest news, advice and exclusive money saving offers