'Real win' ends unfair leasehold terms for homeowners
Real leasehold reforms have been slow, but new changes finally mean a win for consumers
June 30, 2021
4 minute read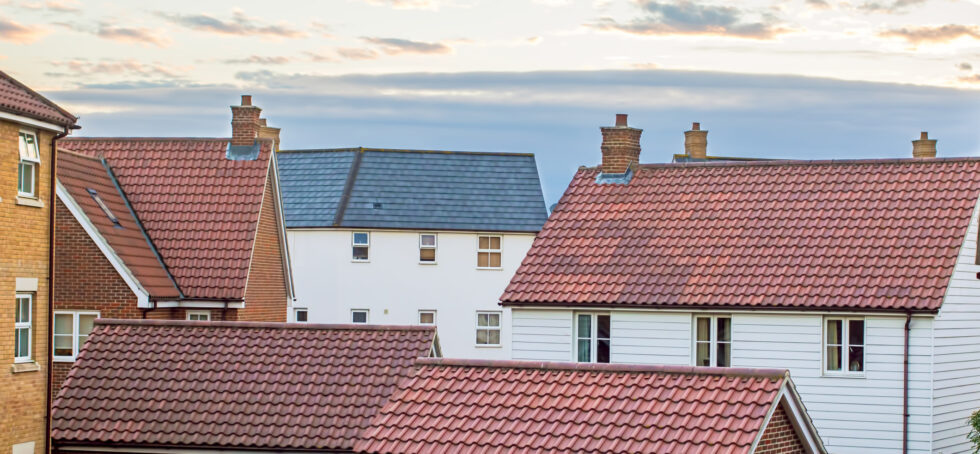 There's finally some good news for leaseholders who've found themselves trapped in homes they can't sell because of doubling ground rent clauses and unaffordable freehold prices. House builder Persimmon and financial services group Aviva, which bought freeholds from developers, have promised leasehold reforms. Some consumers may also be entitled to refunds on money they've paid in the past.
The move follows an investigation by the Competition and Markets Authority, launched in 2019, into leaseholds because it was worried that leaseholders were facing huge increases in ground rents and large and unexpected increases in the cost of buying a freehold. These two companies are the first to commit to change. But the CMA is expecting other housing developers and investors to take similar action.
What are the changes exactly?
Aviva has announced it is axing leasehold clauses that allow ground rents to double or increase in line with the Retail Price Index measure of inflation. In some cases, such clauses have left homeowners unable to sell their homes. Under the changes announced, these leaseholders' ground rents will go back to the original amount when the home was sold. And it will not increase over time. Aviva has also agreed to refund leaseholders who have paid doubling or inflation-linked ground rent increases. Homeowners will be refunded the excess money already paid due to these clauses.
In a similar vein, Persimmon will offer thousands of leasehold homeowners the opportunity to buy their property's freehold at a discounted rate in its Right to Buy scheme, capped at £2,000 until 31 December 2026. And it has agreed to reimburse customers who previously, under the Right to Buy scheme, paid more than £2,000. This is providing they still own their freehold.
Are you thinking of buying your freehold? Our specialist solicitors can help provide advice you can rely on. Find out more and speak to them today
'A real win for thousands of leaseholders'
The move was welcomed by Andrea Coscelli, chief executive of the CMA. He said, 'This is a real win for thousands of leaseholders – for too long people have found themselves trapped in homes they can struggle to sell or been faced with unexpectedly high prices to buy their freehold. Now, they can breathe a sigh of relief knowing things are set to change for the better.
'But our work isn't done. We now expect other housing developers and investors to follow the lead of Aviva and Persimmon. If not, they can expect to face legal action.'
Paula Higgins, Chief Executive of the HomeOwners Alliance also supports the move. 'Unjustified ground rents were addressed in this year's Queen's speech with the announcement of the Leasehold Reform Bill. With this Bill, the government proposes "to end the practice of ground rents for new leasehold properties", other than a "peppercorn rent" amount.
'We were concerned the Bill would only help new leaseholders – and not current ones. So while this development doesn't go as far as that, it's a step in the right direction. We welcome the move by Aviva and Persimmon and urge others – including the investment companies who were sold the freeholds –   to follow suit swiftly.
What have the companies said?
Persimmon has made no admission of wrongdoing, it said in a statement, while the group stopped selling leasehold houses in 2017 and introduced the Right to Buy program the same year. This enabled customers with leasehold houses to buy their freehold at a price below market value.
Persimmon CEO Dean Finch said, 'Building on our existing Right to Buy scheme, this agreement provides a fair deal for all leaseholders of Persimmon built houses, extending the opportunity to purchase their freehold at a price well below market value'.
While a spokesperson for Aviva told MoneySavingExpert.com, 'Where Aviva is the current freeholder, the Fund has agreed that all leases with 10- and 15-year doubling ground rent terms, including those that have been converted to RPI-based review terms, will be CHANGED to remove the rent review provisions. Those leaseholders' ground rents will revert back to the original amount. i.e. when the lease was first granted – and this will not increase over time.'
What are ground rents?
If you own a leasehold house, you own the building but not the land it's built on. The freeholder owns the land and you must pay them ground rent annually. In 2019 the Government confirmed its previously announced plans to abolish the practice of selling newbuild houses as leasehold properties. But it only applied to new houses. So houses already built could continue to be sold as leasehold. With leasehold flats, the freeholder also owns the building and common areas so you may also face other fees like a service charge too.
Historically, ground rents faced by leaseholders have usually been low, typically around £50 per year or less.  But in recent years, we have seen an increase in the amount housebuilders are charging. Typically, this has increased to an initial amount of between £250 and £500 per year. Some leases contained clauses allowing the ground rent to double, for example every 10 years. This could see a £250 per year ground rent to increase to £16,000 annually over a 60-year period. This has led to some people being trapped in homes they can't sell. If you own a leasehold property it is possible to buy the freehold. To find out more, read our Step by step guide to buying a freehold
Have you been affected by the leasehold scandal? Let us know your thoughts below and help inform our campaign to end leasehold
Sign up to our

FREE

weekly newsletter

for the latest news, advice and exclusive money saving offers