How to get on the property ladder in 2021
As a new study reveals the pandemic has hit first time buyers with mortgage approvals and with house prices rising at their fastest rate in years, we look at what options are available to get on the property ladder in 2021.
May 20, 2021
3 minute read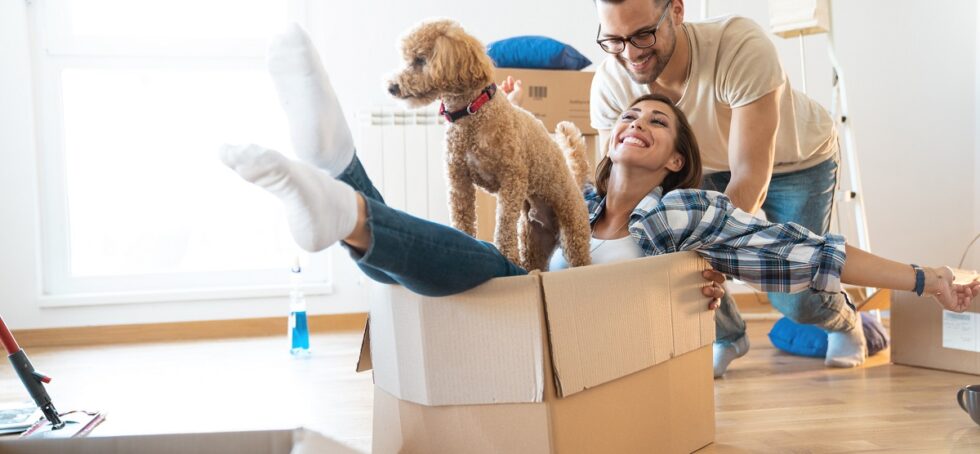 The First Time Buyer challenge
Just one in five (19%) first time buyers made a successful mortgage application on their first attempt to get on the property ladder in 2021. This contrasts with 48% that were able to pre-Covid-19 according to a recent first time buyer survey by Aldermore Bank. 
One of the top reasons highlighted in the research for not getting mortgage approval was not having a big enough deposit. The economic uncertainty of the last year forced many mortgage providers to withdraw deals which allowed for lower, 5% deposits. This pushed mortgage options out of reach for many first time buyers. Add to this a flourishing seller's property market, with house prices increasing and an abundance of homebuyers taking advantage of the stamp duty holiday, and the first time buyer challenge continues. 
Despite a challenging climate, there are signs that the lending environment is changing and becoming more accessible for first time buyers. 
The mortgage guarantee scheme
In April, the government announced the introduction of a new mortgage guarantee scheme. The introduction of the scheme had a positive impact on the opportunities for first time buyers, with lenders starting to offer more options. The scheme is available to first time buyers and existing homeowners and applies to all properties under £600,000 giving a government guarantee to the mortgage lenders. 
The comeback of 95% mortgages
The new scheme has prompted lenders to introduce higher loan to value products with new 90% and 95% mortgage deals becoming more available on the market. At the start of May, there were three times the amount of deals available to those with just a 5% deposit compared to the previous month. We predict that even more products will become available as business starts to reopen. 
Experts warn that despite the resurgence of the 95% mortgage, these new deals are coming at a cost. The interest rates are higher than pre-pandemic times. Interest rates are hitting 4% compared to just 3% the year previous. But there are still deals to be found. Check out our Best Mortgage Rates to see the latest deals.
The Bank of Mum and Dad
The pandemic in some ways has helped first time buyers save for a deposit. The lack of commuting costs and reduced outgoings on holidays and going out has enabled many to put money aside to save for a deposit. However, with property prices increasing, the need for a bigger deposit means that more buyers than ever before are turning to the Bank of Mum and Dad. The survey from Aldermore Bank reveals 33% of first time buyers turned to family for help, compared to just 22% the previous year.
Help to Buy
Another piece of good news for first time buyers is the introduction of the new government Help to Buy equity loan scheme 2021-2023. You have to be a first time buyer buying a new build home within the regional price limit. The scheme lends up to 20% of the value of a new build home, interest free for up to five years. Help to Buy lending April – December 2020 was up 40% year on year, showing the popularity of the scheme. You can find more detailed information on the scheme in our Help to Buy equity loan scheme guide.
Lifetime ISAs
Lifetime ISAs or LISAs continue to be a great way for first time buyers to save for a deposit. Save up to £4,000 a year and the government will top this up with a 25% bonus to a maximum of £1,000 per year. Holdings can be cash or stocks and shares or a combination of both. You can withdraw money if you are buying a home or if you reach the age of 60. You'll pay a withdrawal charge of 25% if you withdraw cash or assets for any other reason. For more information on LISAs our guide gives you everything you need to know.
How to buy your first home
While the mortgage market is improving for first time buyers, the prospect of getting on the property ladder can still be overwhelming. If you're looking to buy for the first time, see our advice and top tips on How to buy your first home.
Sign up to our

FREE

weekly newsletter

for the latest news, advice and exclusive money saving offers