5 easy things to do in your garden during lockdown
With government advice to stay home, you'll want to spend more time in the garden or balcony when the weather allows. Sprucing up your outdoor space is not only a great way to improve your home but also a great activity to lift your spirits and get the whole family involved. Here's 5 easy ideas to get on with...
March 26, 2020
Up-cycle your garden pots
Give your pots a lick of paint. If you're out of pots think about painting and planting up old wellies or old watering cans. This is a perfect activity for any parent home schooling while the weather is nice! Not only can you add a splash of colour to your garden but it also counts as an arts and crafts lesson. Double tick! While the government has advised that most home and hardware stores can remain open for essential home items, some DIY stores have closed their physical stores (as of 25 March). However, stores such as Homebase and B&Q are still operating online if you want to find paints.
Repair and refresh your fences
Now the day's are brighter why not repair any broken fences or refresh them with a lick of paint or a coat of varnish. Before you start with any maintenance on the fences make sure you check who is responsible for maintaining the garden fences, you, or your neighbour? Not all of us will have the suitable supplies in our sheds, but you may still be able to order some online. Find the tools you need from places such as Homebase and B&Q – or Amazon pretty much has everything you need and are still operating.
Add some exterior lighting
In an effort to lift people's spirits during this difficult time, there has been a campaign to get people to re-surrect their Christmas lights. So why not join the hashtag #ChristmasInMarch by using your Christmas lights to make your garden magical. The kids will love it and it will uplift not only your mood, but also your garden. If you don't have any lights, you can still order lights online from places such as Lampshop, Garden Trading, or Cox & Cox.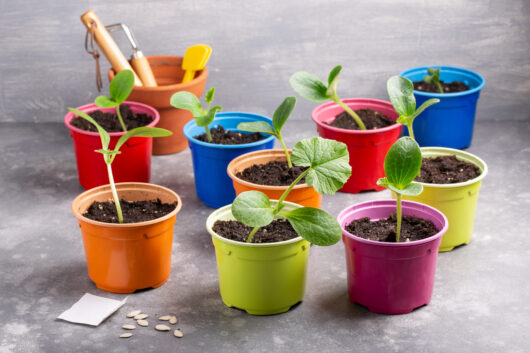 Grow your own fruit and vegetables
Many people are starting to plant seeds to grow their own fruit and vegetables as an activity for the children and also with a view to creating a kitchen garden. This is another great activity to get the family involved in, and something that can be done in even the smallest space depending on what you choose to grow.  There are many online retailers offering online distribution of seeds including Robert Dyas, Suttons, Thompson Morgan, Real Seeds and Seed Tube – but note that many are already limiting orders.
Plant some shrubs and flowers
Spring is a great time to start planting perennials and now we are all stuck at home for the forseeable future, planting seems a great way to update our garden and bring our family outside. There are many stores still delivering planters and plants and some are even offering discounts including Waitrose Garden, Crocus, Robert Dyas and YouGarden.
If you're looking for other essential jobs to do at home this Spring, check out our Home Maintenance Checklist.
___________________________________
To stay in touch with the latest advice, guides and news sign up to our weekly newsletter.
Sign up to our

FREE

weekly newsletter

for the latest news, advice and exclusive money saving offers