In the news, the latest round-up
We look at the CMA investigation into unfair leasehold practices by house builders, the best and worst places for first time buyers, increasing numbers of people borrowing 6.5x their income, the return of Nationwide to interest-only mortgages and more...
March 5, 2020
New data reveals the current best and worst places to be a first time buyer in the UK – Property Reporter
Digital broker, Mojo Mortgages, has been crunching the numbers and released the findings of research that cross-referenced the monthly mortgage cost in comparison to an area's average income, creating what it claims to be a true first-time buyer affordability index.
According to the data, Derby, Northampton and Liverpool were found to be some of the most expensive places to purchase for first-time buyers. The cost of a property based on the price per square metre was relatively high in these areas, while the average salary was relatively low.
Newcastle is the best place for buyers to purchase their first home in the UK. The price per square metre in Newcastle is £1,650, making it cheaper than any other city in the UK, and the average mortgage payment is just 29.05% of a buyer's income. Other good areas are Aberdeen, Belfast, Stoke-on-Trent and Hull.
As well as looking at the average local salary and the average monthly mortgage cost, Mojo Mortgages also examined the average costs of monthly bills, commuting expenses and the price per square metre to buy a house or an apartment in that area.
Find out how much you can afford to borrow on a mortgage without over-stretching yourself or committing to repayments that you can't meet.
__________________________
Carrying the weight of a huge mortgage – The Times
Increasing numbers of home-movers are borrowing more than six and a half times their income to get a bigger house.
Families are shouldering huge mortgages so that they can move to a bigger home and get off the first rung of the property ladder.
The number of borrowers taking out mammoth loans that stretch to more than six and a half times their income has soared, according to the Financial Conduct Authority (FCA), the City regulator. It says that most of these borrowers are home-movers rather than first-time buyers.
More than 96,000 mortgages taken out last year were for more than four and a half times the borrower's income, and 4,594 mortgages were for more than six and a half times income, the regulator revealed after a freedom of information request from The Times.
If you are worried you are overstretched, every penny counts so make sure you're on the best mortgage deal available with our mortgage rate checker.
__________________________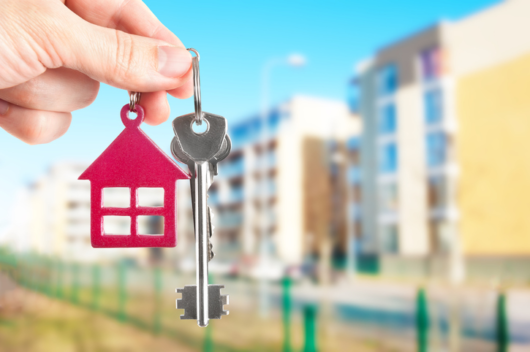 Leasehold property buyers 'misled by developers' – BBC News
An investigation into the leasehold property market has found "worrying evidence" that buyers are being treated unfairly and charged unreasonable fees.
The Competition and Markets Authority (CMA) said many homeowners found themselves in "serious traps" after being misled by housing developers.
It said it would take action against firms, calling for a change in the law and for refunds to be paid. But it has not disclosed any names so far as it continues to investigate.
The CMA found some buyers were not told upfront that a property was leasehold and what this meant.
By the time people found out the realities of owning a leasehold, including regular ground rent charges, they were often unable to pull out of the sale, or would have found it very difficult.
In some cases, ground rents doubled every 10 years. This increase is often built into contracts, meaning people can struggle to sell their homes and find themselves trapped.
____________________
Nationwide re-enters interest-only mortgage market – Your Money
Nationwide Building Society has re-launched into the interest-only residential mortgage market after an eight-year absence.
With an interest-only mortgage, the borrower pays only the interest on the loan each month and the capital is paid back after the mortgage term ends.
Nationwide will offer interest-only products through mortgage intermediaries up to a maximum loan to value of 60 per cent.
Borrowers must have minimum equity of £300,000 if they live in London, £250,000 in the South East and £200,000 for those living elsewhere in the UK.
The exit strategy is restricted to the sale of the main residence only. Part and part mortgages – a middle-ground between repayment mortgages and interest only mortgages – are also allowed, subject to the same criteria. The society has set these parameters to mitigate the risk of future negative equity and to make sure there is a realistic means of repaying the debt at the end of the mortgage term.
The minimum income requirement is £75,000, or £100,000 for joint income. There is a minimum term of 25 years, or retirement if sooner.
__________________________
Homeowner's warning about buying on floodplain after garden of dream home swept away in floods – ITV
A homeowner has told ITV News that he is warning people about the dangers of buying properties on a floodplain after the garden of his 'dream home' was swept away in the recent floods.
Leigh Adams and his family are now living in emergency accommodation after Storm Dennis caused the Ebbw River to burst its banks and flood the Newport housing estate.
The Adams family moved into their new home in the Bassaleg area just 20 months ago.
"It's now to us a house of horrors…it's devastating for us.We ran out the back, I had scaffolding up and within 20 minutes they had gone down and I literally watched the back of the bank and then the back of my property and the fences and the patio and all of that go down the street", said Leigh Adams.
Simone Adams adds "We had 30ft of river bank between us and water. Were assured that everything would be safe…we thought we were safe.We put our daughter in a house that we thought was safe. It clearly wasn't and we've been told that the foundations are being undermined. "
The family is now asking housing developer Redrow to find them a new home after they left the property due to the floods.
While flooding is an unavoidable hazard of living on a flood plain there are things you can do to floodproof your home. Read our guide to find some tips to help minimise the damage.
__________________________
To keep up with the latest property news as it happens why not sign up to our fortnightly newsletter?
Sign up to our

FREE

weekly newsletter

for the latest news, advice and exclusive money saving offers