House hunting hotspots of 2019 revealed: Seaside destinations dominate the top 20 most popular places to search for a home – Daily Mail
The most popular places to hunt for a property in Britain have been revealed with seaside destinations leading the way.
The city of Swansea, on the south coast of Wales, took the number one slot in research carried out by Zoopla.
Brighton in East Sussex, Margate in Kent, and Torquay, Devon also feature in the top 20.
The property website analysed the number of views of each property on its website and discovered the most popular towns house hunters were looking at.
Laura Howard, of Zoopla, said: 'When it comes to the most searched-for post towns on Zoopla in the last 12 months, as ever, the proof is in the data. And, with SA4 and SA15 ranking first and second in the list, the data shows that South Wales reigns supreme.'
______________________________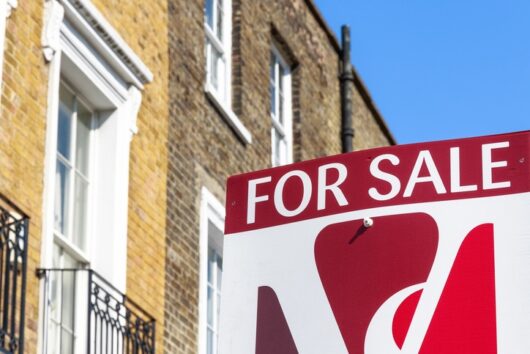 Brexit 'black hole': Sales down and Britons aren't selling amid 'unknown abys' out of EU – The Express
According to the Express newspaper, Brexit and its many ups and downs are causing severe ramifications for the UK property market. It states the latest property index shows price growth has slowed across the entire country. Increases in asking price remain subdued on a national scale.
What is more, fewer people are buying that would be usual at this time of year, with little sign of the "Autumn bounce."
The property market is stagnating amid Brexit, as fewer houses are being listed.
Stock levels remain lower than usual as sellers continue to hold tight amid market uncertainty caused by Britain leaving the EU.
London is being hit worse, as the lack of stock is particularly prevalent in the London market.
House prices have fallen over the past year in London  and the South East plus there has been minimal house price growth in the past 12 months in other areas. Find out what's really happening with house prices near you.
______________________________
Millions of households owe £267m to energy suppliers – what to do if you're in debt – The Mirror
Households in Britain owe energy suppliers a total of £267million – and winter hasn't even started yet, worrying figures show this week.
On average, families owe providers £115 each, despite the number of bill payers in arrears falling by 610,000 in the past year.
The report by uSwitch found 4.6million households won't put the heating on even when it's cold this season – while 1.6million will be forced to spend less on food to pay for their energy use.
It comes amid warnings that energy companies should be doing more to help customers who slip into the red.
Over half of those in arrears told uSwitch their supplier had not contacted them about their debt, nor offered advice about saving money or repaying the outstanding amount.
So get switching! Find out what you should be considering, as well as price, with our guide to switching energy suppliers.
______________________________
Barriers removed for some mortgage prisoners – but Martin Lewis says it will only 'unchain a tiny fraction' – Moneysavingexpert.com
The financial regulator has removed some barriers that stop mortgage prisoners from finding a cheaper deal – though many will still be left trapped it has been reported this week.
Currently, anyone applying for a mortgage is subject to strict affordability checks, but the Financial Conduct Authority (FCA) says that lenders can now relax these tests for new customers who meet certain criteria, such as being up-to-date with payments under their existing mortgage for at least 12 months, and not looking to move house or borrow more.
This means some mortgage prisoners will now be able to switch to a new lender more easily. Previously, only a mortgage holder's existing lender would have been able to relax the strict affordability rules.
The regulator estimates between 2,000 and 14,000 mortgage holders will be able to switch to a better deal as a result of the rule changes, though this still leaves more than 100,000 mortgage prisoners on expensive tariffs.
Find out whether you can benefit and switch with our fee-free mortgage advice service.
______________________________