How long does it take to decide to buy a home? – Property Reporter
The latest data released by estate and lettings agents, Your Move, has found that nearly half of buyers spend less than 30 minutes viewing a property before deciding to buy it.
According to the findings, revealed in this week's news, nearly a fifth take under 15 minutes; less time than many take to do their weekly food shop, buy a new outfit or book a holiday.
The results follow a survey conducted by Your Move amongst its registered buyers and revealed that, despite the seemingly quick decisions being made, the majority of those surveyed (72%) appeared happy with the time they had available with some stating that it was "gut instinct" or that "you just know what you want when you see it" before placing their offer to buy.
While gut instinct can tell you if a house might be right for you it's always worth following our top tips on viewing a property to make sure you've checked every detail.
______________________________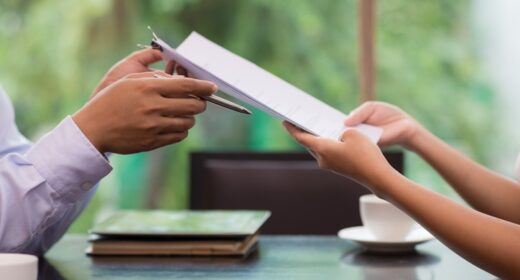 Yorkshire Building Society has increased the terms available on mortgage lending to a maximum of 40 years – Mortgage Introducer
Yorkshire Building Society has increased the terms available on mortgage lending to a maximum of 40 years and extended its age limit to 80.
The changes uncovered in this week's news hope to enable customers to lengthen their borrowing to allow for more affordable monthly payments.
Charles Mungroo, senior mortgage manager at Yorkshire Building Society, said "Along with more purchases being made later in life and families having to juggle multiple financial commitments, there is a real demand in borrowers wanting to stretch their terms to make their monthly payments more affordable along with borrowing later into life."
Extending the age limit to 80 will be good news for those wanting to borrow later into life but there are more options. Here's our guide to getting a mortgage if you're over 50.
______________________________
How your title deeds could make you liable for archaic obligations – The Guardian
Restrictive covenants appear on the majority of title deeds for properties in the UK and can prohibit certain uses, alterations or developments. Although solicitors are supposed to flag them up, most homeowners remain unaware of them. And those who inadvertently breach a covenant – or buy from a seller who has already breached it – can find themselves liable for life-changing sums.
For Tom and Lisa Aldis, this is exactly what happened. In this week's news revealed by The Guardian a covenant on the land on which their new house stood forbade any building work without permission from the council.
The developer who initially bought the plot failed to seek permission and later ignored a request to pay for release from the covenant. The property was sold on to another builder, who claimed to be unaware of the breach. This builder then sold the completed house to the Aldisses, who are now being pursued by a housing association, the current beneficiary of the covenant.
You may own your home but that doesn't mean you can do with it as you choose – not if there are restrictive covenants attached to it. Read our guide on how they work, why you want to avoid breaching them and what to do if you do.
Click here to read the full story
______________________________
Be first in the know with all the latest housing and property news, plus weekly offers and show tickets by signing up to our HomeOwners Alliance newsletter.