Will your payments rocket when your fixed-rate mortgage deal ends?
Do you have a two-year fixed-rate mortgage that is about to end? Then you need to act NOW to avoid the risk of seeing a huge jump in the amount you pay for your mortgage each month.
September 25, 2019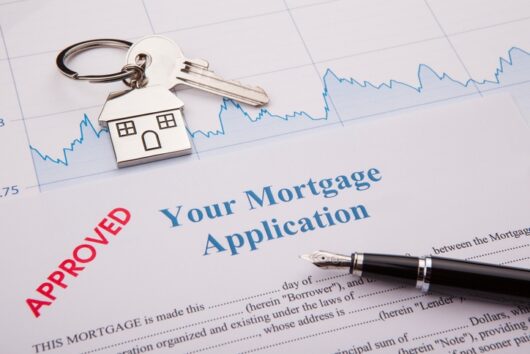 Is your two-year fixed-rate mortgage deal ending? Then you need to take action now to avoid the risk of paying potentially hundreds of pounds more each month.
The reason why it's so important to act now is because in September 2017, the average two-year fix hit its lowest ever level at 2.17%, according to Moneyfacts.
And if you took out one of these cheap deals two years ago but don't remortgage when your fixed-rate mortgage deal ends, you'll fall onto your lender's default Standard Variable Rate. This means you will be at risk of paying a hefty amount extra on your mortgage payments each month.
Get fee-free expert mortgage advice today from our partners at London and Country. You can start your search online or speak to them today
How much more could it cost when my fixed-rate mortgage deal ends?
The short answer is, it could be a significant amount. Today's average Standard Variable Rate is 4.89% so as soon as you move onto it when your fixed-term deal ends you will usually see your monthly payments rise.
Using L&C's mortgage calculator, if you have the average mortgage debt of £130,000 with the typical outstanding mortgage term of 20 years, your monthly payments would leap from £668 if you're on a rate of 2.17% to £850 on the average SVR of 4.89%.
While if you have a mortgage of £300,000 with 20 years remaining, the monthly jump would be from £1,542 to £1,962, by comparison.
And the scale of the issue is potentially huge. According to Compare the Market, some 850,000 homeowners are due to see their fixed-rate deals expire in the next six months.
Looking for advice on how you can remortgage? Read our guide
You can still get cheap mortgages
However, the good news is if your fixed-rate deal is about to end there's no need to panic. There are still cheap mortgage deals available.
According to the Daily Mail, today's average two-year fixed term rate is 2.44%. So using the L&C calculator, homeowners with a £130,000 mortgage with 20 years outstanding would only see bills increase from £668 to £685 per month if their rate rose from 2.17% to 2.44%.
The HomeOwners Alliance Chief Executive Paula Higgins says it's imperative not to delay taking action. "If you get a letter saying your fixed-rate deal is coming to an end, it's easy to just add it to the pile with all your other home admin and never get round to it," she says.
"But it's essential you act quickly," she adds. "Remortgaging instead of falling onto the SVR could save you a significant amount of money. If you spend just one month on the SVR, it could cost you hundreds of pounds, depending on your circumstances."

Today's best mortgage deals
Click below to see more best buys. Speak to London and Country for fee-fee expert mortgage advice on

0800 073 2326




Sign up to our

FREE

weekly newsletter

for the latest news, advice and exclusive money saving offers