In the news this week, the latest round up
This week we bring you the easiest places to buy a first home in Britain, how Tesco's is moving its mortgage business to Halifax and what it means for you, why 1 in 6 of us will still be paying off our mortgage at 65 and the Labour Party's plans for rented property.
September 5, 2019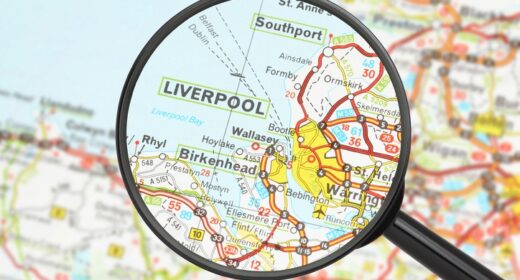 Easiest places to buy a first home named – and where it's impossible – Mirror
This week the Mirror reported on research by the Post Office Money that looked at 80 places, comparing how much homes were selling for and what first time buyers earned.
The most affordable place in the country was Blackpool – where the average property price is £110,000, compared to the average first-time buyer household income £40,053 in the North West, meaning 100% of properties in the area are deemed affordable to new homeowners. 100% of homes for sale in Lincoln and Hull were also considered affordable to people buying their first home.
At the other end of the scale, Warwick, Guildford and Woking ranked lowest for affordability – with no homes found within a first-time buyer's reach.
Oxford, Watford, Brighton and Hove, Cambridge and York also scored a 0 when it came to the percentage of homes that locals could buy.
If you're a first time buyer, find out how much you could afford today with our quick, online calculator.
______________________________
Tesco Bank sells 23,000 mortgages to Halifax – The Express
In the news this week Tesco Bank revealed it was selling its mortgage book to Lloyds Banking Group, with Tesco's 23,000 mortgage customers transferring to the Lloyds subsidiary Halifax. But what does the agreement mean for borrowers?
According to the Tesco Bank, for fixed rate customers, there will be no change to interest rates for the duration of the fixed term.
Those who are on a Tracker rate mortgage will see their interest rate continue to move in line with Bank of England base rate changes.
Tesco Bank have confirmed that they will continue to provide a full service to existing customers, up until September 27, 2019.
Are you on the best mortgage deal? Find out today whether you could save by searching online or speaking to one of our fee-free, mortgage advisers
______________________________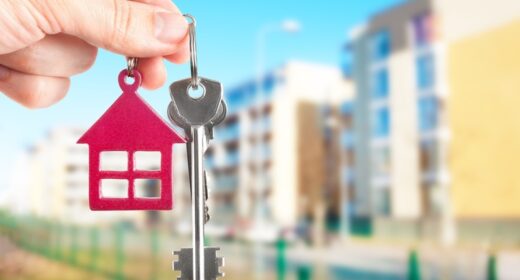 Labour could force landlords to sell homes to tenants – Independent
A Labour government would look to bring in a radical "right-to-buy" scheme to help millions of private tenants in the UK buy their rented homes for a "reasonable" price, the shadow chancellor has revealed in the news this week.
John McDonnell said he wanted to tackle the "burgeoning buy-to-let market" and problem landlords who do not maintain their properties. The scheme, which could bring a day of reckoning for many of Britain's 2.6 million landlords, is a twist on Margaret Thatcher's policy of allowing council tenants to buy their homes in the 1980s – a move critics say helped cause the current housing crisis by drastically reducing the number of local authority properties.
______________________________
Children returning home to save for a house costs parents over £1,600 – House Beautiful
Children who are moving back home to save money are costing their parents over £1,600, up from £895 last year, new research by Money Supermarket has found in the news this week.
Over a quarter of the UK's millennials and young professionals are ditching the renting life to move back into 'hotel mum and dad' to save money for a house deposit.
The study found that children are staying longer with their parents in order to save for a house deposit of their own — but it's costing their parents more in the long run, as young people expect daily cooked meals and free lifts.
With the average rent contribution at around £212, the study also found that around 48 per cent of children don't pay their parents anything during their stay.
______________________________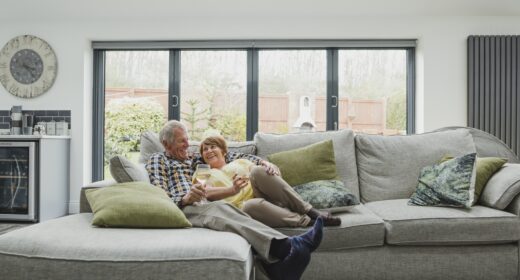 One in six will still be paying their mortgage after age of 65 – Property Wire
One in six people believe that they will definitely be over 65 by the time they repay their mortgage, and another 9% have no idea when it's going to be paid off, new research has found in the news this week.
However, younger people are more optimistic with 80% of 16 to 34 year olds expecting to pay it off by 65. But there are signs this optimism is misplaced as the Financial Conduct Authority has found 40% of first time buyers in 2017 will still be repaying at 65.
Among those aged 55 with a mortgage, 26% expect to pay it over the age of 70 and 12% don't think they'll ever repay. The average age people expect to repay their mortgage is 57 and a half years and 44% of people are worried they'll run out of money in retirement.
'While previous generations might be mortgage free by their 50s, increasingly we're saddled with debts as we head into retirement. Higher property prices and more people in higher education mean we're buying later and borrowing more for longer,' said Sarah Coles, personal finance analyst, Hargreaves Lansdown.
Read our guide for more information on retirement mortgages.
______________________________
Sign up to our

FREE

weekly newsletter

for the latest news, advice and exclusive money saving offers
Sign up to our

FREE

weekly newsletter

for the latest news, advice and exclusive money saving offers