Sponsored Post
Is it time to make a will?
Is it time to make a will? You may have recently moved home, or even bought your very first home, so it probably is time to start thinking about it. But what should it say and how do you get started? Let's take a look.
August 5, 2019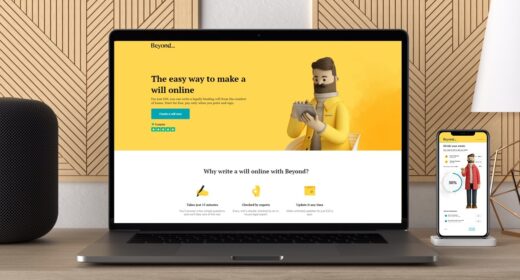 Have you ever considered if it is time to make a will? It's easy to think of writing your will as something you'll do … later. Eventually. At some point. One of these days. Not now. After all, there's something daunting about the idea of planning for the (hopefully, far off) day when you'll no longer be around. But if you're a homeowner, not having a will may well be asking for trouble.
So, is it time to make a will, do you need one?  What should it say? Let's take a look.
Do not ask for whom the bell tolls…
It tolls for thee. One day. And when it does, everything you own will need to be transferred to other people.
If you decide it's time to make a will, you get to decide who those people are. In fact, it's the only way you'll get to have a say in what happens to your estate, including your property.
What happens if I don't make a will, then?
When you die without a will, your estate is usually passed to your closest relative(s). The laws of intestacy come into play – these are essentially an order of priority. Spouses and kids come first, followed by parents, then siblings, and so on. This can mean some of your loved ones will be left without anything.
So far, so good? Think it through…
The laws of intestacy might sound fair enough. But they can be a really bad deal, especially for homeowners if you've not made time to make a will:
Not married to your partner? They won't inherit any of your estate – not even a shared home, unless you own the property specifically as joint tenants
If your estate needs to be split between different people (such as your kids, parents, or siblings), your property may have to be sold – and anyone living there will need to find a new home
If your spouse inherits your estate and remarries, both your estate and theirs could go to their new partner when they die – not your kids or parents
If you have step-children you want to support, they won't inherit anything
If you're separated, but not divorced, your ex could get your estate – including your home, even if you're living there with a new partner
A will can resolve all these problems. And, believe it or not, more…
Enter inheritance tax
Thanks to the steep rise in house prices over the last 10 years, a lot of us are sitting on properties worth far more than we originally paid for them. But that rise in value has a catch: inheritance tax. Since 2009, the number of estates paying this often-hefty tax has risen each year.
Never fear. With a will and some savvy thinking, homeowners can limit the amount of inheritance tax their estate will attract. Just remember:
Anything you leave to a spouse or civil partner can't be taxed
Anything you leave to a charity, museum, university or community group can't be taxed
Owning a property increases your inheritance tax threshold
If you leave 10% of your estate to a charity etc, you'll pay 4% less inheritance tax
It's like the famous saying: where there's a will, there's a way of shrinking your inheritance tax bill.
Already have a will?
Then you still need to make a new one after you buy a property, sorry. Your will needs to be up-to-date, and if you move home, it can make your old will obsolete.
The government recommends updating your will with every new move, new child, new grandchild, marriage, separation and divorce. So, it's important to add this to your moving to-do list.
Get 15% off when you write your will online with Beyond
Ready to make a will? At Beyond.life, you can make your will online and get peace of mind with a legally-binding last will and testament for just £76.50, or two wills for £114.75.
All you do is answer a few simple questions about your wishes, and they'll create a complete, legally-binding will for you. Every will is checked by experts. It's fast, easy and affordable. Just click here, make your will, and use offer code 15HOA to get your discount.
Sign up to our

FREE

weekly newsletter

for the latest news, advice and exclusive money saving offers
Sign up to our

FREE

weekly newsletter

for the latest news, advice and exclusive money saving offers