In the news this week, the latest round up
In the news this week how Bank of Mum and Dad are raiding their pensions, Persimmons comes under pressure to scrap leasehold deals, mortgage approvals are at a high and how stamp duty "chatter" is causing market paralysis.
August 29, 2019
Persimmon under pressure  to cancel all leasehold deals – This is Money
In the news this week, Housebuilder Persimmon is under pressure to scrap all of its leasehold contracts, after it reached an out-of-court settlement over alleged mis-selling.
The FTSE 100 giant is trying to restore its reputation after a bonus scandal and complaints about workmanship. It was accused of breaching trading standards after allegedly mis-selling dozens of homes on an estate in Cardiff.
A number of buyers at the St Edeyrn's Village development complained they were not told the homes were leasehold.
This meant they would have to pay ground rent and would be more likely to experience difficulties selling them compared to freehold properties.
Persimmon admitted its sales team had not been clear enough that the homes sold on the estate in 2016 and 2017 were leasehold.
Find out how you can extend your lease with our handy guide.
Click here for the full article
______________________________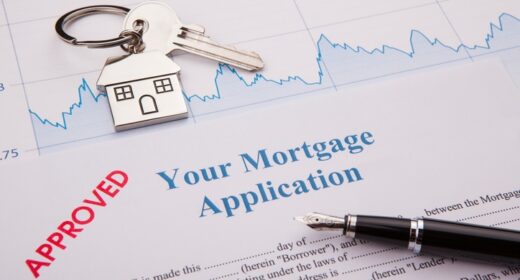 Highest number of mortgage approvals in a decade – Mortgage Strategy
Also revealed in the news this week Mortgage Strategy reports that mortgage lending in July reached the highest monthly total since March 2016. At the same time approvals hit levels not witnessed for a decade, the latest UK Finance figures show.
Gross lending rose by 2.9 per cent to £26.1bn in July, compared to the same month last year, according to UK Finance.
High street banks approved 95,126 mortgages in July, which marked the highest monthly total since July 2009.
Mortgage approvals for purchase were 16.4 per cent higher than last July at 51,160. Remortgage approvals were 19.4 per cent higher at 33,792 and approvals for other purposes were 12.7 per cent higher at 10,174.
Click here to read the full article
If you're looking for a mortgage or looking for a better deal speak to one of our fee-free, mortgage advisers today.
______________________________
Bank of mum and dad risk blowing pensions by lending £6.3bn to first-time buyers – The Sun
PARENTS who lend their children money to help them onto the property ladder are putting their pensions at risk The Sun reveals in the news this week.
Last year, parents and grandparents handed out £6.3 BILLION to help first-time buyers in the family beat unaffordable house prices. The findings were revealed in research by insurer Legal & General and think tank Cebr.
On average, the bank of mum and dad gifts first-time buyers between £6,000 and £24,100 to help them with homeownership.
It comes alongside reports that first-time buyers need to save for a decade to get enough for a house deposit in some areas of the UK.
Nearly a fifth of over-55s have gifted cash for a deposit. But 44 per cent of parents do it without getting expert advice leaving themselves at risk of having to go without in retirement.
Even though 53 per cent of those surveyed are using their savings, nine per cent are cashing in lump sums from their pensions. Plus a further 7 per cent are using their monthly retirement payments to help.
Click here for the full article
______________________________
Top agent tells PM that stamp duty chatter is causing market "paralysis" –  Estate Agent Today
Also in the news this week a well-respected agent who was president of the NAEA just five years ago has written to Prime Minister Boris Johnson. In the letter he asks him to be clear and immediate in his stamp duty plans, to avoid further damage to the housing market.
Simon Gerrard, managing director of his eponymous agency in London, warns in his letter that the market is "heading for disaster" and "in absolute paralysis" with both buyers and sellers waiting to see if there is clarity on stamp duty. Or, as Gerrard tell Johnson, "whether your bright new future actually emerges."
Click here for the full article
Here at the HomeOwners Alliance we believe that the shift of stamp duty from buyer to seller would be a bad idea. The time is right to scrap stamp duty for homebuyers and sellers, find out why.
______________________________
Sign up to our

FREE

weekly newsletter

for the latest news, advice and exclusive money saving offers
Sign up to our

FREE

weekly newsletter

for the latest news, advice and exclusive money saving offers