Save £3,300 a year on your mortgage
Mortgage rates might be on the up according to new figures. But you can slash what you pay if you remortgage and take out one of the best deals on the market
July 18, 2019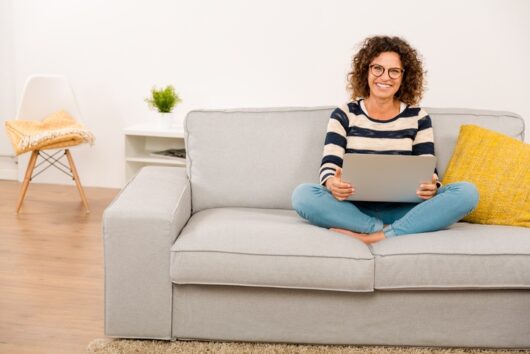 The last two years have seen mortgage rates rise, according to new figures. However, there are still some rock-bottom rates available. And you could potentially save thousands of pounds in just one year by snapping one up.
What can I save by remortgaging?
Data compiled by Moneyfacts for Telegraph Money shows the average two-year fixed-rate mortgage rate has risen from 2.26% in July 2017 to 2.49% today. This represents a jump of 10.2% in the cost of the average two-year fixed-rate mortgage, typically the most popular type of loan.
But it's not all bad news. Some lenders are offering products with extremely attractive rates with some as low as 1.35% for a two-year-fixed rate mortgage. So if you want to save some serious cash, then it's essential you take action.
Want to remortgage? Get fee-free expert advice today from our partners at London and Country. You can start your search online or speak to them today
How much can I save by remortgaging?
You can potentially save a huge amount by switching onto one of these deals. If you have a £150,000 outstanding loan, you would pay £868 per month on a typical standard variable rate (SVR) of 4.9%, based on a 25-year term.
But this would drop to £589 per month if you took out the cheapest rate of 1.35%. And this would equate to savings of £3,348 in interest payments in the course of just one year.
Also if your loan is bigger, the savings are greater. If you have £250,000 of your loan outstanding, you will pay £1,447 per month if you pay the SVR of 4.9%. But you'll only pay £982 per month if you're on a rate of 1.35%. So this would mean an annual saving of £5,580.
Want to find out how to remortgage? Read our guide
What's the catch?
There are some downsides. Lenders will usually require you to have a large deposit or have a significant amount of equity in your home.
And neither of the above calculations take into account the fees charged for the products, which can be significant on these types of deals. For example, to access Santander's 1.35% two-year fix, applicants need a 50% deposit and pay a £999 fee. While NatWest's 1.38% deal requires a 40% deposit and charges a £995 fee.
It's important not to be seduced by an attractive rate alone. So when you are comparing products it's essential to take into account the overall cost including any fees. You might find this tricky to do yourself so it's worth speaking to a fee-free mortgage broker. They will be able to work out easily which is the best option for you. You may discover it's better to take out a mortgage with a sightly higher interest rate rather than one with a rock bottom rate that comes with a hefty fee.
Today's best mortgage deals
Click below to see more best buys. Speak to London and Country for fee-fee expert mortgage advice on 0800 073 2326.

See More Best Buys
Sign up to our

FREE

weekly newsletter

for the latest news, advice and exclusive money saving offers