One missed bill could cost you your dream home
Think having a high credit score is enough to get a mortgage? Think again. Just one missed payment on your credit report could be enough for a lender to reject your application
July 10, 2019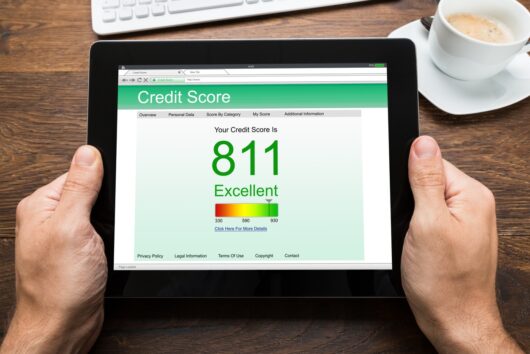 You probably know the importance of a having a high credit score if you're applying for a mortgage. If you have one, you'll typically be more likely to be accepted by a lender and you'll usually get access to better deals. But a high score alone, may not be enough, an expert has warned this week.
Each of us is given a credit score by the three main credit reference agencies: Experian, Equifax and TransUnion. These agencies collect a huge amount of information about us, from previous addresses to borrowing history. They use this data to give borrowers a credit score.
However, rather than relying on this figure, banks analyse the reasons why you have been awarded it, says an expert.
Speaking in the Telegraph, Freddy Kelly of Credit Kudos, a reference agency that aims to use open banking rules to provide more accurate scoring to those with little borrowing history, said: "There are two levels to the data that can be sold by a credit bureau. There's the headline score, which is what you see when you log into it yourself.
"Then there's the 'trend-line data', the underlying raw data that builds the score. When lenders make their decision they basically ignore the headline score and just look at the underlying data."
'Missing one gas bill cost me my house'
Having just one negative mark on your credit report can have a huge impact. The newspaper highlighted the case of James Whitby who was rejected for a mortgage and missed the chance to buy a property when a mark on his credit report from many years ago resurfaced.
Mr Whitby had lost a previous home and was declared bankrupt following the financial crisis. At the time he also missed a British Gas bill, which is what later caused his mortgage application to be rejected.
As so much time had passed, British Gas agreed to remove the mark, but the removal was not properly processed.
He said: "The credit reference agency wasn't helpful at all in explaining what had caused me to be rejected. Eventually I worked out what it was and got in touch with British Gas."
However, Mr Whitby had wanted to buy a housing association property and there was a short window in which to do so which he missed. He now has to wait for another opportunity to buy a home.
A British Gas spokesman said the mark had been "re-reported" because of a "processing error" and that the firm had apologised.
'Bank's mistake left me unable to get a mortgage'
Sadly, Mr Whitby's case is not an isolated one. One HomeOwners Alliance member faced being unable to get a mortgage due to a problem on her husband's credit report because of a single mistake made by a bank.
"My husband had been letting out his old house but then sold it," she explained. "He settled all the bills but his buildings insurance policy, which was bought from his lender, wasn't cancelled when it was meant to be and there was one month's payment of £15 outstanding which he knew nothing about for over a year.
"By the time he found out about it and paid it, it was listed as a default on his credit report. And when we later tried to get a mortgage it was impossible with any major lender," she added.
The member complained to the insurer. They investigated, admitting they should never have tried to take the £15 payment as the policy should have been terminated. The insurer also notified the credit reference agencies and the default was removed.
"It took about 6 weeks to sort but was incredibly stressful," she added.
Get expert fee-free advice on mortgages for bad credit from our partners at London & Country
Confusing for consumers
Many borrowers who have applications for mortgages or credit cards refused say they find it difficult to find out why their application was rejected.
And there's further confusion due to the fact the three biggest credit reference agencies display scores in different ways and don't use the same information.
For example, Experian gives a score out of 999, Equifax gives a score out of 700, while TransUnion scores out of 710.
In fact, last month the FCA launched a review of the market to determine how it can better work for consumers.
Read our guide on Mortgages for Bad Credit
How can I make sure this doesn't happen to me?
The most important first step is to see your report. You can request your report from the three credit referencing agencies (Experian, Equifax and TransUnion). You may be able to check this for free, or you can pay £2 per agency.
It's possible to check your credit report for free with websites or apps such as Clearscore, too.
It's essential to check that all the information is correct and up-to-date. Make sure all your accounts and credit cards are listed, and take a look at whether you have any defaulted payments or other factors recorded.
If any of these details look wrong, you need to contact the credit referencing agency to correct this.
It may take a bit of back-and-forth to add missing accounts or resolve any historic defaulted payments, but this is incredibly important.
And check any financial links to other people. Opening a joint account with another person means that their credit score can have an influence on yours.
How can I improve my score?
The good news is even if you have a poor score there are things you can do to improve it. There are simple steps you can take. Check out our guide on how to improve your credit rating before getting a mortgage
Sign up to our

FREE

weekly newsletter

for the latest news, advice and exclusive money saving offers
Sign up to our

FREE

weekly newsletter

for the latest news, advice and exclusive money saving offers