In the news this week, the latest round up
In the news this week, a new study looks at what estate agents are charging across the country, how Boris as Prime Minister will affect housing and how leaving your furniture can add value when you sell.
July 30, 2019
Study reveals cost of estate agent fees around the country – Property Wire
In the news this week, Property Wire reveals the results of recent research.
Estate agents across the UK are currently charging an average fee of 1.2% which equates to a fee of £3,846 on the average house price, according to new research.
The highest percentage fees per postcode area was in East Ayrshire in Scotland where agents in the KA15 postcode are charging 2.9% to sell a home. However, on the average house price of £89,729, this equates to £2,646.
In London, the biggest fees to sell are all located in Kensington and Chelsea and Westminster. SW7 is the highest with the average commission of 1.9% equating to a fee of £36,540 on the average house price in this postcode.
Compare agents' fees in your area with our handy comparison table of online estate agents.
______________________________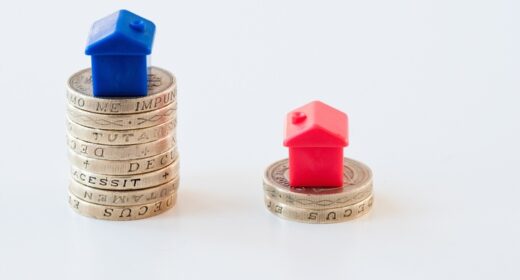 Easy house price profits vanish as the number of people "flipping" homes plunges – Mirror
In the news this week, The Mirror reports that house price profits are vanishing as the number of people buying, renovating and then selling their homes has dropped.
In 2004, at the height of the house price boom, more than 60,000 homes a year were bought, done up, then sold on for a profit in England and Wales.
Spurred on by soaring house prices and TV shows like Sarah Beeny's Property Ladder, it seemed anyone could find a cheap "fixer-upper", redecorate and make tens of thousands of pounds.
But times change. Last year just 18,630 were "flipped" this way, a collapse of 69% on 2004, figures from Hamptons International show.
If you're thinking about investing in property make sure you read our guide first before you sink your savings into bricks and mortar.
______________________________
How will Boris Johnson being prime minister affect the housing market?- The Times
Boris Johnson moved into 10 Downing Street this week having promised in his acceptance speech that his party would prioritise homeownership.
Yesterday the new housing secretary Robert Jenrick said: "Housing delivery is one of the big priorities of this administration. We are going to be straining every sinew to increase the number of homes that are being delivered and getting more young people and families onto the housing ladder. I certainly intend to do everything I can to elevate this agenda and move it forward at pace in the weeks and months ahead."
But what does Johnson's the Brexit pledge mean for the price of your home?
Should you move home before Brexit on 31st October or wait? We look at the reasons for and against and 5 tips to get you moved within the next 100 days.
______________________________
House builders ordered to protect wildlife with swift bricks and hedgehog highways – House Beautiful
The government has ordered house builders to do more to protect Britain's cherished wildlife, such as incorporating hollow swift bricks and bat boxes in developments and using hedgehog highways to provide safe routes between different habitats.
Communities Secretary Rt Hon James Brokenshire MP announced expectations on how developers can protect specific species in new guidance (Sunday 21 July) which builds on the government's planning rulebook adopted last year. It follows public interest for protecting these much-loved animals, with one petition receiving support from over half a million people.
From submitting proposals to councils to then building new homes, developers should think about the long-term impact of their developments on the local ecosystem, both during and after construction.
______________________________
Leaving behind your furniture when you sell can make you £1,000 extra – Real Homes
Real Homes reveals in their news this week that new homeowners have been left with more bizarre items they weren't expecting…
Selling a house and wondering how you could add a little extra value? Depending on the quality and age of your furnishings and fittings, you could easily add a few thousand to the value of your home by including them in the sale.
According to a recent poll of homeowners who have recently sold a house*, a property with a fully equipped kitchen will fetch an extra £1,080, while a fully furnished bedroom with a bed and wardrobe can add £1,000. Living room furnishings, such as sofas are slightly less valuable, and will increase the value of a home by up to £840.
But what if you bought a house unfurnished, only to find unexpected furniture there when moving in? Real Homes reveals some of the weirdest items that people have left behind when they have moved in to their new home.
If you're selling make sure you follow our step by step guide to help your move go smoothly.
______________________________
Sign up to our

FREE

weekly newsletter

for the latest news, advice and exclusive money saving offers