In the news this week, the latest round up
In this week's news we see a huge rise in Brits borrowing more to renovate, millennials faced with homelessness in retirement and Boris Johnson's plans for switching stamp duty from buyer to seller
July 18, 2019
Huge rise in Brits cashing in on their home's value to the tune of £52,000 each – Mirror
In May alone more than 20,000 people took out a bigger mortgage without moving house. Figures from banking association UK Finance show, on average, the new loans were £52,000 more than the old ones as people turned bricks and mortar into ready money.
But the big question is what are they all doing with the cash? The Mirror suggests that the number one theory is that people have decided to improve their current home, rather than move.
Shaun Church, director at Private Finance comments, said: "Improving not moving seems to be the current mentality across the UK's property market, as remortgages with additional borrowing have soared by 20% in the space of a year. Homeowners are turning away from upsizing, taking out additional loans against their existing property to fund improvements that will make their home suitable for the years to come, saving thousands of pounds in stamp duty in the process."
Check out our guide on how to remortgaging
______________________________
More than 600,000 millennials face homelessness in retirement – Mortgage Strategy
At least 630,000 millennials are likely to face homelessness in retirement as they are unable to afford to buy homes and their pension income will not be sufficient to cover escalating rents, a new report suggests.
The All-Party Parliamentary Group on Housing and Care for Older People has warned that Generation Rent will face an "inevitable catastrophe" of homelessness in old age unless urgent action is taken by the Government now.
The MPs and Peers' inquiry found that given people's income typically halves in retirement, those who currently spend 40 per cent of their earnings on rent will be forced to pay up to 80 per cent of their income on housing if they are unable to buy their own homes by the time they draw a pension.
______________________________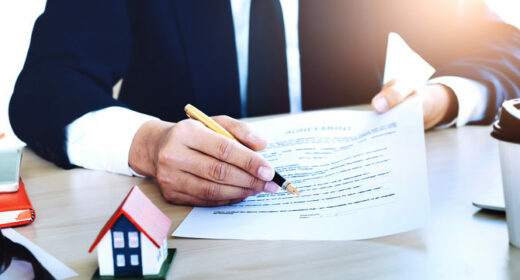 Fury over freeholder and agents' 'secret' insurance commissions – The Times
Campaigners for leasehold reform are calling on regulators and trade bodies to take action against freeholders and managing agents who overcharge for buildings insurance and hide commissions and other payments.
Times Money reported last week that many leaseholders are being overcharged by 40 per cent or more for their buildings insurance because insurers are paying hefty commissions to brokers, managing agents and freeholders. The payments are built into insurance policies and often hidden from leaseholders who don't realise they are being charged inflated prices.
______________________________
Boris Johnson considering switching stamp duty from buyer to seller – Your Money
Boris Johnson has taken an interest in switching stamp duty payments from buyers to sellers, according to trade body the Association of Accounting Technicians (AAT).
Johnson, who is favourite to become prime minister when Conservative Party members choose between him and Jeremy Hunt later this month, has already proposed an overhaul of stamp duty in a no-deal Brexit scenario.
This would include abolishing the tax for all homes under £500,000 and cutting the higher rate threshold back to seven per cent from 12 per cent.
Now the AAT has revealed it has been in discussions with Johnson about its recommendation to make property sellers pay stamp duty, rather than buyers, which was initially made last year.
Sign up to our

FREE

weekly newsletter

for the latest news, advice and exclusive money saving offers