In the news this week
Top stories homeowners, home buyers and sellers need to know about from across this week's news outlets...
July 4, 2019
Londoners could fund 12 years of care with their property wealth – Mortgage Introducer
Londoners could find their average £460,000 in property wealth all used up to pay for care over a 12-year period, Just Group's Care Report has found.
Meanwhile the £125,000 average house price in the North East may only fund four years of care before they become fully dependent on what the state can offer them.
This comes as the UK population is ageing, with the number of over 85s expected to more than double to 3.2 million by 2041.
Click here for the full article
___________________________________
New Lifetime ISA best buy – Daily Mail
A new Lifetime ISA has launched with a top rate of 1.4 per cent – far higher than other cash versions of the Government-flagship product available to savers.
It is offered by app Moneybox and London-based challenger OakNorth Bank and can be opened with just £1.
Major providers have been hesitant to launch Lifetime ISA deals – currently, savers can only get cash ones from Newcastle Building Society which pays 1.1 per cent, and Skipton and Nottingham Building Societies, which both pay 1.0 per cent.
Click here to read the full article
For more information on how to boost your savings with an ISA read our article here.
___________________________________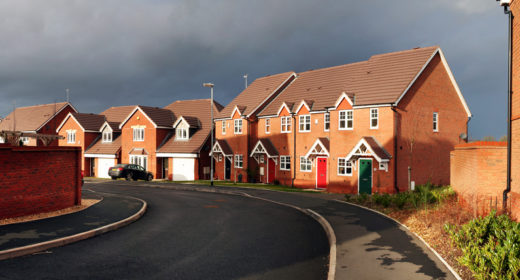 Britain's dream home is a modest three-bed semi – Real Homes
Daydreaming of what you'd do with all that money up for grabs in this week's National Lottery?
For many investing in a dream property is top of the list – but a new survey  has revealed that the average Brit's dream home is a three-bed semi-detached house. However it also includes a pool and a hot tub.
Just over 40 per cent of those surveyed would want three bedrooms – and only 4.5 per cent wanted a house with five bedrooms or more.
Click here for the full article
___________________________________
Mortgage rates could be slashed for 'green' households under Government plans – The Telegraph
Homeowners could benefit from reduced mortgage rates if they make their property more energy efficient, under new Government proposals.
The Department for Business, Energy and Industrial Strategy (Beis) has launched a £5m fund to increase the number of "green mortgages" on the market.
These loans reward homeowners with lower mortgage rates when they make their property more environmentally friendly.
Smaller lenders, such as Ecology Building Society, have offered green mortgages for a number of years in a bid to incentivise the use of energy efficient technology when homes are being built or refurbished.
Switching to a 100% renewable electricity and carbon-neutral gas tariff can halve your carbon footprint, according to Good Energy. If you're looking for ways to save money or make your home more efficient, switch now with our energy switching service.
Click here to read the full article
___________________________________

Persimmon claims 'around half' its first-time buyers used Help to Buy – This is Money
Over half of properties sold by housebuilder Persimmon in the first six months of this year went to first-time buyers, the group's trading update reveals.
The group sold 3,082 homes to first-time buyers, representing 52 per cent of all private sales for the period. It has also been claimed that 'around 50 per cent' of these first-time buyers used Help to Buy schemes to complete their purchase.
While the proportion of purchases being made via Help to Buy adds weight to criticisms that housebuilders are being propped up by the Government schemes, they appear to have done little to help Persimmon's overall performance in the first half of the year, according to This is Money.
Sign up to our

FREE

weekly newsletter

for the latest news, advice and exclusive money saving offers