In the news this week
Top stories homeowners, home buyers and sellers need to know about from across this week's news outlets...
June 27, 2019
"Stamp duty is a mess": why thousands are being forced to pay over the odds in property tax – The Telegraph
Tens of thousands of homeowners are being forced to pay excessive levels of stamp duty and then wait weeks for refunds of money that is rightfully theirs.
A Freedom of Information request submitted by Telegraph Money to HM Revenue & Customs shows that 43,187 people applied for a stamp duty refund in the 2018-19 tax year. Nearly £400m was returned to people who paid too much over the same period.
One of the main reasons homeowners may have paid too much stamp duty is because those buying a new home before the sale of their previous home has been completed are being forced to pay a higher rate of tax. The HomeOwners Alliance were quoted in the article saying  "The stamp duty system is a mess".
See our advice on how much stamp costs, when you pay and how to reclaim
Click here for the full article
___________________________________
Flat-pack home? Ikea moves in on UK housing – BBC
Would you buy a flat-pack home from Ikea? Well according to the BBC this week the Swedish furniture retailer could be building homes in the UK after a council in the south of England agreed to work with a developer owned by the flat-pack retailer.
Worthing Council is considering a deal with BoKlok, owned by Ikea and construction company Skanska, to build up to 162 homes in the seaside town.
BoKlok's homes are factory-built and priced after calculating how much owners can afford after the cost of living is taken into account. It says it is expanding in the UK.
Find out how much you can afford to borrow on a mortgage without over-stretching yourself or committing to repayments that you can't meet.
Click here to read the full article
___________________________________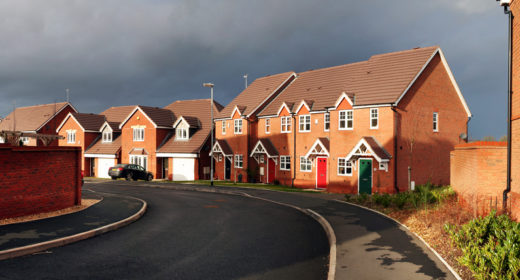 PM calls for rules to ban "tiny" new build homes – Mortgage strategy
The Prime Minister is calling for new regulations to prevent developers from building "tiny" or poor quality new homes.
According to Mortgage Strategy the Public Accounts Committee says it is concerned that ministers and local authorities "are not doing enough to prevent poor build quality of new homes". MPs are urging government to look at how they could "prevent, penalise and compensate for poor residential build quality."
The HomeOwners Alliance have been campaigning for years. We feel the whole process is heavily weighted in favour of housebuilders and that the homebuyer has no control. So we've been campaigning for  better quality new build homes and a snagging retention fee, of a minimum of 2.5% – and for buyers to have the right to inspect their home before moving in.
Click here for the full article
___________________________________
Barclays extends mortgage deal so first-time buyers can borrow £500k with NO deposit – The Sun
First time buyers can borrow £500,000 with NO deposit at Barclays, as long as a family member contributes 10 per cent of the property purchase price from their own savings.
The banking giant has revealed changes to its Family Springboard mortgage range allowing new homeowners to take out larger mortgages for a longer period of time.
Most banks will ask you to pay at least 5% of the value of the property for a deposit. But before you head to Barclays, why not explore all of the mortgage options for first time buyers as well as the alternative government schemes that you could be eligible for.
Click here to read the full article
For answers to your questions, dedicated support and expert advice on your homeowning queries, join us as a member today
___________________________________

Almost half of over 55s would downsize to fund holidays abroad – Your Money
The majority of homeowners aged over 55 would downsize to release cash to pay for foreign trips, according to SunLife.
The over 50s experts surveyed 1,000 homeowners, asking what they would do if they had to choose between staying in their family home but never holidaying abroad, or downsizing and using the cash to go on foreign holidays.
It found 44 per cent of over 55s would downsize to pay for foreign holidays, rising to 50 per cent for those aged between 55 and 65. Grandparents and those aged over 65s were most likely to sacrifice holidays to stay in their homes.
There are a number of reasons why downsizing to a smaller home is a good idea. Take a look at the pro's and cons of downsizing to help you decide whether it's right for you.
Sign up to our

FREE

weekly newsletter

for the latest news, advice and exclusive money saving offers