Ultimate Christmas hacks
Christmas can be a wonderful time of year but it can be pretty stressful too. So our consumer journalist Christine Toner runs through some of the ways to take the de-stress the festive period.
November 20, 2018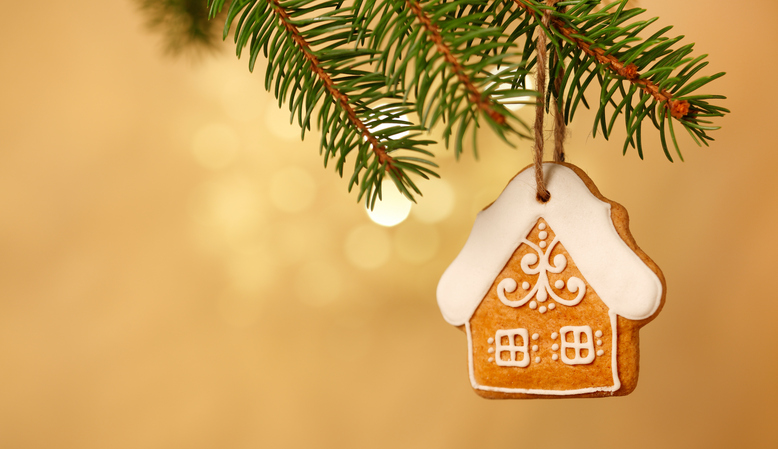 Ah, Christmas. It's lovely, isn't it? All that festive cheer, carol singing and family get-togethers. And the added expense of buying presents, food, and decorations on exactly the same salary that just about gets you through to payday during every other month of the year. And the extra time you need to find to wrap presents, decorate the house, give the kids a magical time and entertain family you've not seen in months, while still holding down a job and undertaking all of your usual chores. Sound familiar? Yes, Christmas can be amazing but it can also be extremely stressful. But worry not. We've put together a list of our ultimate Christmas hacks to help you breeze through the season with ease.
Save on your travel
Booking train tickets early can help to get a better deal but one of the most effective ways of saving money is splitting the journey.
Breaking up the journey, as far as the tickets are concerned at least (you don't actually have to keep getting on and off the train!) can be much cheaper.
According to Mytraintickets.co.uk there are a couple of things you need to bear in mind, however; firstly the train must stop at all the stations you are breaking your journey at and secondly, if you split your ticketing at stations where you are changing trains be aware that if your first train service is delayed and you have a time-specific ticket for your second and miss it you may need to pay extra to catch a later train.
Reserve your shopping slot early
If you're hosting this year, online food shopping is your friend. Rather than rushing around busy supermarkets, sit in the comfort of your home and calmly select everything you need to throw the perfect festive bash. But you'll need to be quick as delivery slots get booked up fast.
You can book your delivery from Waitrose, M&S and Asda now but in some areas the days closest to Christmas are already fully booked. There's also the option to click and collect.
Tesco launches its Christmas food to order service on November 26th and Sainsbury's delivery slots open from November 29th
If you want to bag your preferred delivery date but don't have your full shopping list sorted yet, just reserve the slot and add some wine or some household goods to your basket and checkout. You can then usually update until 24 hours before delivery so you'll have plenty of time to add your extras.
Make the most of sales
It's the American tradition that has somehow become popular in the UK in recent years. The Friday after Thanksgiving is known as Black Friday in the States with most retailers launching deals as people start their Christmas shopping. The Monday after is Cyber Monday, when online retailers are in the spotlight. While both of these days tend to bring out the absolute worst in people with scenes of frantic shoppers battling for bargains making the news, it is possible to cut your Christmas shopping bill significantly in these sales. And lots of stores have already started ahead of Friday.
At Argos, for example, Amazon Fire 7 tablets are down to just £29.99 for the event (a saving of £20), at Curry's you can save as much as £240 on Lenovo Intel Core laptops and Amazon's sale (which is on until the 25th) has new deals every day.
Know your deadlines
If you're sending cards or packages in the UK or abroad you'll need to be aware of the cut off dates set by Royal Mail.
The last day for second class post (to reach your recipient in time for Christmas) is Tuesday 18th December, first class has to be posted by 20th. If you're using Royal Mail Tracked 24 you've got until the 21st and if you've REALLY left things until the last minute you can send on the 22nd via Special Delivery.
Cut your gift bill
It's the season of giving and that's great but unfortunately, it's not the season of finding an extra few hundred quid from thin air in order to pay for those gifts. So why make it difficult for yourself? Reduce your gift bill by agreeing with adult family and friends that you'll just do gifts for the kids this year or introducing a Secret Santa traditional where you'll all just buy one Christmas present each.
Wrap as you go
Every single year I fall into the same trap. I tell myself that Christmas Eve wrapping is an enjoyable experience. I imagine myself sipping a mulled wine and taking my time to carefully wrap everything I've bought while singing along to Christmas songs and generally being filled with the joy of the season. Yet every year I find myself stuck upstairs til stupid o'clock in the morning, arms aching from wrapping, searching for that one present I've inevitably lost and feeling anything but festive. Save yourself the stress and wrap your gifts as you buy them.
Keep it simple
We all want Christmas to go to plan but don't put too much pressure on yourself to make things perfect. Write your to-do list and then ruthlessly go through it and decide what isn't really that important and what you could perhaps ask others to help with.
It's taken me years of repeating the same fails before realising and then sticking to these life hacks. So please, tell us what your most loved hacks are that make your life easier at Christmas….
Sign up to our

FREE

weekly newsletter

for the latest news, advice and exclusive money saving offers
Sign up to our

FREE

weekly newsletter

for the latest news, advice and exclusive money saving offers
Let us help you…