One in three house sales collapse within three weeks
Think having an offer accepted is the end of the stress? Think again.
November 22, 2018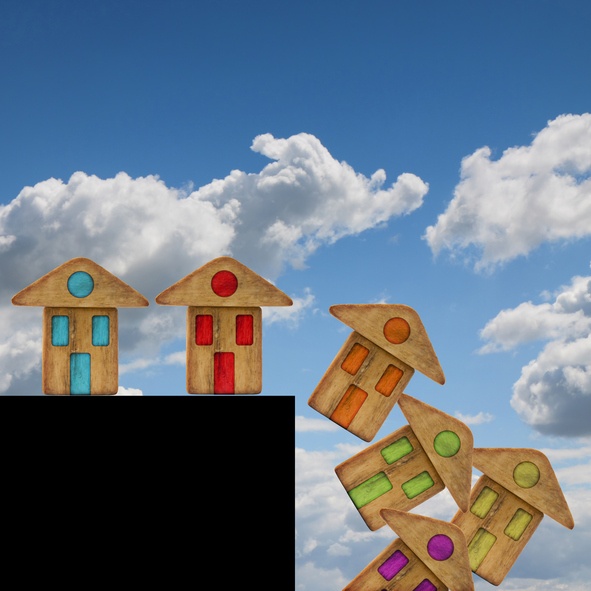 Finding a new home can be hard work. Endless days of viewing properties, making small talk with homeowners and arguing with your partner about why you're not willing to compromise on that extra bedroom. There's a massive sense of relief, therefore, when you find the right home and your offer is accepted. But unfortunately, the stress doesn't there.
Latest data from the Post Office has revealed one in three (35%) people see their sale fall through within the first three weeks of the transaction, when searches are taking place, and 44% experience their sale fall through within four weeks, when surveys are taking place.
According to figures from the Treasury, consumers spend £270m a year on failed housing transactions with buyers and sellers in Blackpool the most likely to see their sale fall through within the first three weeks (44%) and four weeks (53%).
Paula Higgins, chief executive at HomeOwners Alliance, says: "While these figures aren't surprising to us, having been analysing government figures on this issue for a while, they're still shocking. Buying and selling a home is expensive enough without false starts adding to the cost."
HomeOwners Alliance has been campaigning for measures to be taken to make the home buying and selling process easier for all involved and last year called for the government to bring more certainty into the process by introducing a standardised and legally binding "reservation agreement". This would see the home buyer and seller commit to genuinely wanting to proceed with the transaction, and to pay the other side £1000 if they pull out, to pay towards their costs. A pilot of the this is currently in the works. You can find out more about our campaigns here.
If you're buying a property and worried about the sale falling through Home Buyer's Protection Insurance can cover you for any potential losses. Find out more here
Sign up to our

FREE

weekly newsletter

for the latest news, advice and exclusive money saving offers
Sign up to our

FREE

weekly newsletter

for the latest news, advice and exclusive money saving offers