Fighting for you: a campaign update for 2018
Since we first formed, we've been fighting for the rights of UK homeowners. Here we take a look at what we've achieved so far.
November 8, 2018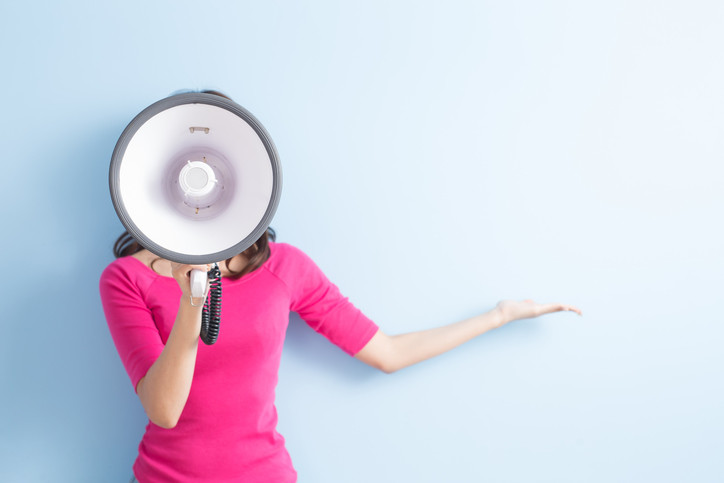 At HomeOwners Alliance, as well as providing all the information you need to buy, sell and manage your home, and responding to our members' queries and concerns, we're always busy working behind the scenes to achieve some meaningful change in the UK housing market.
Since our inception we've been campaigning on a number of issues affecting buyers and sellers, lobbying the government and regularly speaking to the press about our recommendations. Here's a roundup of what we've achieved so far – and the work we're still doing.
Stamp Duty reform
We've long said the Stamp Duty system in the UK needs overhauling. Back in 2013 we argued for reform which would see investors charged more than those people buying property to live in in order to create a fairer playing field. In 2016, a surcharge of 3% was applied to Stamp Duty on any second homes or buy to let properties and in the Budget the following year Stamp Duty relief was introduced for first-time buyers, with buyers paying nothing up to £300,00 and 5% on the remaining amount up to £500,000.
What's the latest?
In last month's Budget it was good to see a further wrong being put right when the stamp duty relief was extended to first-time buyers purchasing a shared ownership property. The fact Mr Hammond promised to apply this retrospectively to anyone that had purchased since the 2017 Budget as well was great to see.
What next?
While we're delighted that first-time buyers have been given a helping hand in this way, we think more needs to be done, particularly in the case of downsizers and last-time buyers. We'll continue to lobby for a fairer system for older borrowers – who are often put off moving (and freeing up much-needed houses) because of the tax.
Leasehold Reform
If there's one issue that really riles us up it's leasehold. For too long developers and freeholders have been taking advantage of leaseholders with extortionate ground rents and unfair agreements. We published our Homes Held Hostage report to draw attention to the issue.
What's the latest?
After a lot of talking, last month communities secretary James Brokenshire announced the launch of a consultation into proposals on how to improve the leasehold sector and just this week he vowed to crack down on leasehold mis-selling. The proposals include making sure the majority of new-build houses are sold as freehold (something which we've called for for years),  ensuring  new leases are capped at just £10, and stopping the overcharging of leasehold packs.   There is also work being done by the Law Commission to make it easier and fairer to buy your freehold or extend your lease.
What next?
Given our intense dislike for this unfair and unscrupulous system, we obviously welcome any action that takes us forward. However, the proposals really don't go far enough and the piecemeal approach taken by government may very well open up other loopholes.  As such we'll continue to campaign for our own recommendations to be recognised. That includes introducing mandatory commonhold tenure for all newly-built blocks of flats or apartment, standardised leasehold contracts and, crucially, providing help for those people currently trapped in the leasehold system.
If you're in any doubt about how terrible the leasehold system is, here is  today's example of homeowners buying in good faith only to find themselves being ripped off 
Better new builds
There's no disputing the fact there is a quality issue in the new build sector.  Thousands of borrowers are seeing their dream of being a homeowner turn to a nightmare thanks to shoddy workmanship and poor quality builds – and worst of all, nobody seems to be helping them. We've called for stronger regulation of this sector to provide much-needed redress for these buyers.
What's the latest?
The government has said that it intends to legislate to require all developers to join a new homes ombudsman, a body which will "support buyers facing problems with their newly built home". A consultation is planned for later this year.
What next?
We support legislation for developers to join an ombudsman scheme – and contributed to the consultation – but we don't want this to be captured by the industry. It has to serve consumers first and foremost. We have met with MCHLG specifically on this point. Ideally, we want a well-resourced and well-known ombudsman across the housing sector that has teeth. We also continue to campaign for action on the issue of management of shared open spaces on new build estates -something that is increasingly becoming known as fleecehold – as well as a standard 2.5% of the purchase price held back for 6 months to deal with snagging.  Just a few of our many recommendations. 
Reform the homebuying process
Let's face it, the current home buying and selling process is not fit for purpose. Fear of gazumping, collapsing chains, and one in three sales falling through – it's not good enough.  Not to mention the weak enforcement of the TPOs code of practise for estate agents. We want to see meaningful change and have been vocal about this since our creation.
What's the latest?
Last year it was announced that the government would be looking into the whole process to see where improvements could be made. The plan of action following the consultation includes a licensing scheme for estate agents, a doubling of funding for the estate agent enforcer (but from a very small base), making referral fees more transparent, making it easier to choose a conveyancer and make moving day better – all of which we've suggested.
What next?
Our idea of implementing reservation agreements, to give more certainty to everyone involved, has gained traction and a pilot is in the works.   Last week we saw the automation of payments for a two-property chain transaction take place. Powered by Shieldpay, this has the potential to do away with the chasing of monies on completion day – an additional hurdle and stress faced by homebuyers and sellers.
We've also recently responded to the government's consultation on energy performance certificates (or EPCs). As we often do, we asked YOU to tell us your thoughts so we could be sure our response represented the voice of UK buyers and sellers and responded to the government.  Although potentially a good idea, EPCs in their current form fall short due to inconsistent and irrelevant results and advice recommendations.
You can find more details of our campaigns here and we would love to hear your thoughts. You can email us anytime at hello@hoa.org.uk or leave a comment below.
Sign up to our

FREE

weekly newsletter

for the latest news, advice and exclusive money saving offers