HOA member story: "I'd recommend it to anyone!"
One HOA member tells of her experience buying a new build home, and how membership and a snagging survey gave her peace of mind.
October 20, 2018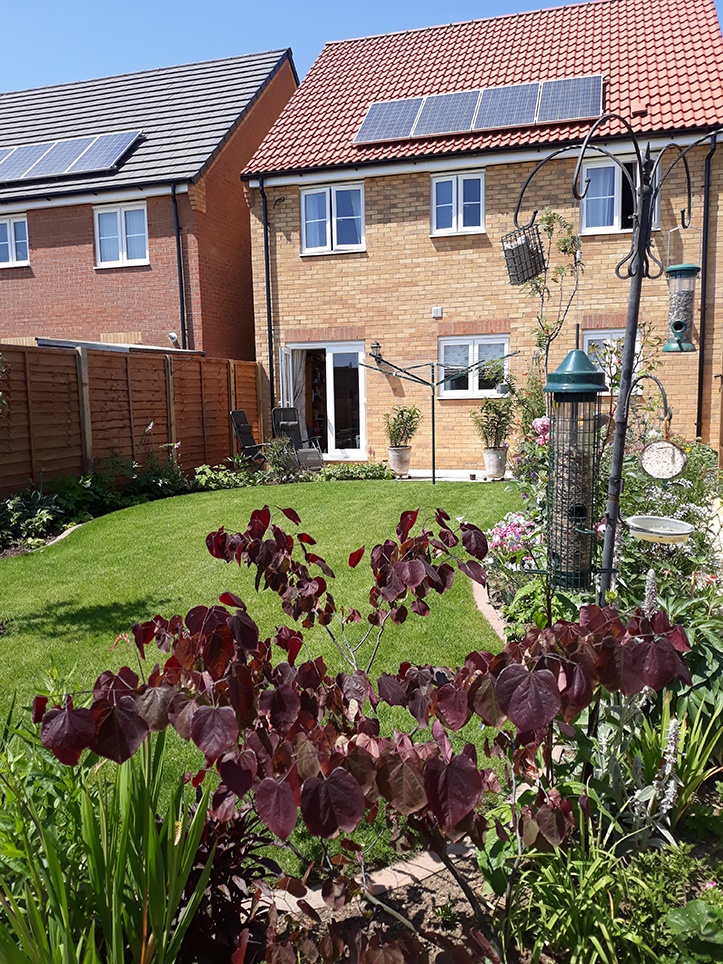 When Dorothy Reeve and her son Andrew found a new build development that they liked the look of and put down their deposit in early 2017, they thought their property journey would be plain sailing.
Unfortunately, as we often find with new builds, that wasn't necessarily the case.
Familiar tale of delays
After originally being given a three-month window for when they'd be able to move into the property, near Peterborough, it soon became very obvious that deadline was not going to be met.
"We were given a timescale of between May and July," says Dorothy. "It was patently obvious by April that it wasn't going to happen in May. By end of May, the developer said July was more likely. It then moved to August and finally, it moved to the end of September."
Dorothy says she was promised she'd be given 10 working days (essentially, two weeks) notice ahead of when they could move in. That didn't happen.
"We were so cross about that," she says. "We had to give notice to our rental property and were given so little time".
However, Dorothy says once the property was completed they experienced much better service.
"The sales team were fine but they didn't have the information to give you," she says. "It's something I'd be very aware of if I ever bought again."
Moving in
Dorothy moved in on the 6th October 2017 and was keen to make sure, before she did, that the property was up to scratch.
"Many years ago I lived in South Africa," she says. "I built a house over there and had a lot of problems and I was determined it wasn't going to happen again! So when my son saw the advert for the HomeOwners Alliance and its snagging service, we thought it was a marvelous idea.
"Nobody's daft when buying a house. We all want to identify any problems but we don't necessarily see the things that a qualified surveyor will pick up. Most of them were tiny and in the overall scheme of things probably insignificant but we just wouldn't have seen them ourselves."
Dorothy says the fact she was able to take this survey to the builder meant the problems were rectified quickly.
Dorothy says the advice she received from HomeOwners Alliance helped her to understand the UK property market after two decades away.
"I had lived out of the country for such a long time and an awful lot of things have changed in 20 years in buying and selling properties so I was totally unaware of lots of different procedures. I thought this was an excellent way of getting reassurance."
So would she recommend using a snagging service to other buyers?
"Because the survey results were largely positive there are people who question whether it was worth paying for but I believe it absolutely was," says Dorothy. "If there had been something major and it hadn't been detected early on it may be impossible to get sorted years down the line. A surveyor is much more likely to pick it up than the average home buyer. I'd recommend everyone use this service, the peace of mind it gives is priceless."

Sign up to our

FREE

weekly newsletter

for the latest news, advice and exclusive money saving offers
Let us help you…