Member story: "Now we know more about freehold than the developer does!"
HomeOwners Alliance member John White explains how a chance call to our helpline has helped him save thousands.
May 10, 2018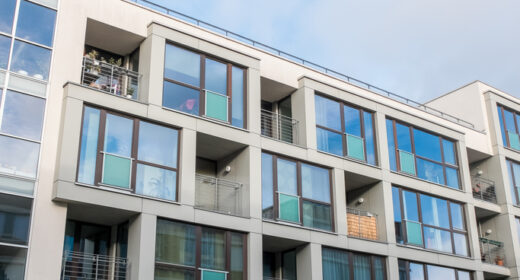 "Before we bought our flat I didn't really know what the true value of a freehold was," says HomeOwners Alliance member John White. Of course, he's not alone. The leasehold system in the UK is fraught with confusion and ambiguity. Indeed, our recent Homes Held Hostage report showed the true scale of the leasehold freehold confusion in the UK with only 58% of leaseholders questioned saying they knew the length of their current lease
And it's not hard to see why when you consider less than half of property adverts online actually set out the tenure of a property. It's not until home buyers are too far along the home buying process and have spent money on the process that they realise their property is leasehold and then get further details of what their lease means for them. It's not surprising then, that when John and his partner were looking to buy a flat in a new build development  it wasn't long before he was desperate for some unbiased advice.
Moving fast
While the development in which John was buying was newly built, he didn't buy it off plan.
"There were only four flats left in the development when we visited, which was great as we negotiated hard and secured a very significant discount," he says.
In order to get the discount, however, the developer wanted to move at "lightning speed" and the estate agent marketing the property asked for £2500 to take it off the market."Whilst they gave us every assurance, we weren't really sure if this was standard practice or not," says John.
It was at this point that John decided to look online for advice and came across us, the HomeOwners Alliance.
"Immediately reassured"
"I felt immediately reassured by the advice I received on the phone," he explains. "I was getting expert guidance and felt relaxed and was in safe hands."
John and his partner were also keen to make the most of the free legal advice available to members.
"That felt like a no-brainer in a world where legal advice costs can spiral out of control," he adds. "It was a great price point for impartial guidance and support. I was very emotional when I first got in touch with HOA and after just two calls I felt reassured and relaxed. To have that support for less than £5 a month is simply incredible.
And far from just guiding him in his home purchase, John says we helped make him more aware of  his rights under leasehold legislation. Both he and all the residents of his building may save  thousands in legal, valuation and leasehold extension consultancy costs as John and his neighbours are now purchasing their freehold.
"After all the guidance we received from HOA we now feel like freehold experts," he says. "Even the developer started asking us questions about the Section 5 process as he could tell we knew more than he did!"
Sign up to our

FREE

weekly newsletter

for the latest news, advice and exclusive money saving offers
Let us help you…