"I would have had far more sleepless nights!" – How we helped a seller in a nightmare situation
A fussy and, ultimately, uncommitted buyer, a stressful chain and, to top it all off, an estate agent demanding unfair fees - for homeowner Amy Marsh* the buying and selling process became a nightmare. She explains how HomeOwners Alliance were on hand to help.
May 22, 2018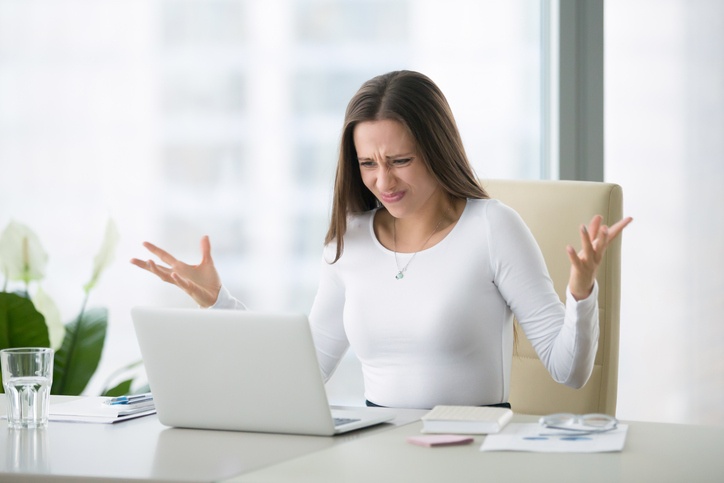 Buying and selling in a chain is stressful, to say the least. But for HomeOwners Alliance member Amy March the experience was particularly difficult.
"Our purchaser pulled out just before exchange of contracts which forced us to then pull out of our onward purchase," she explains. "It had been a long and hard conveyance with our buyer requesting so many searches of our period property such as lifting floor boards. In addition there had been various delays on our onward purchase with our seller agreeing to go into a rental property and then at the last minute trying to tie in an onward purchase."
Once the buyer pulled out of the deal Amy and her husband decided to take their house off the market and terminate their estate agent's contract. What happened next was a complete surprise – and not a welcome one.
"Shockingly we received a letter from our agent stating that they had found us a "ready, willing and able purchaser" and were therefore justified to charge us their full fee but as a matter of goodwill demanded about 50% of their fee. They argued that the only reason their buyer had pulled out was because we had delayed on getting some searches done on our onward purchase."
The small print
Amy and her husband admit they had not read the estate agent agreement fully before signing, simply "skimming the fee paragraph" and then relying on the verbal communications they had with the agent and their cover letter for information. That letter simply set out a percentage commission fee.
"Unbeknown to us this Ready Willing and Able clause was lurking three paragraphs below the highlighted percentage fee charging method in the contract", says Amy.
These clauses are often inserted deep into estate agent contracts and basically mean you have to pay the agent for finding a buyer, even if you decide not to sell or if something comes up that means you are unable to sell.
"When we received the letter, we were very freaked out and immediately turned to "google" to discover that loads of unwitting people had also been caught out by these clauses," says Amy. "There was an article online from the HomeOwners Alliance addressing "Ready Willing and Able" clauses and so we investigated who this organisation was and became members."
And Amy is very glad they did.
"HomeOwners Alliance were amazing," she says. "They had a number of calls with us, working through the scenario, looking at the agent's contract and giving us some great arguments to respond back with.
"They assisted us at such short notice and invested a great deal of time and energy on our case. They supported and advised us on how to respond to two further aggressive letters from the agent and arranged for us to speak to a lawyer, and spoke off the record to the Property Ombudsman."
The get out clause
We  advised Amy that under the wording of the contract for the estate agent to be entitled to their fees, she would have had to pull out of the sale first and since their buyer pulled out, the Ready Willing and Able clause was not triggered. Furthermore, under the Estate Agents Act 1979, Section 18, the Estate Agent had a legal duty to give the couple information in writing before they signed their contract about how they charge for their services and the circumstances in which they would expect us to pay the charges, which they didn't do.
HomeOwners Alliance also advised that the agent was a member of The Property Ombudsman (TPO) and had breached various rules within their Code of Conduct.
After three demands for money from the agent and three carefully crafted letters back, Amy and her husband have not heard anything more, and don't expect to.
It's an outcome Amy says would not have been reached without our advice.
"Due to the persistence and aggression of the agent I think we would have ended up paying some of their fees or seeking very costly legal advice," she says. "In addition I think we would have had far more sleepless nights and stress!"
* Names have been changed
Sign up to our

FREE

weekly newsletter

for the latest news, advice and exclusive money saving offers
Sign up to our

FREE

weekly newsletter

for the latest news, advice and exclusive money saving offers