Four reasons why you won't regret having a building contract
Whether you're undertaking a huge redevelopment project or hiring a builder for a pretty standard kitchen extension, you're going to want to have a building contract in place. We take a look at the reasons why.
May 22, 2018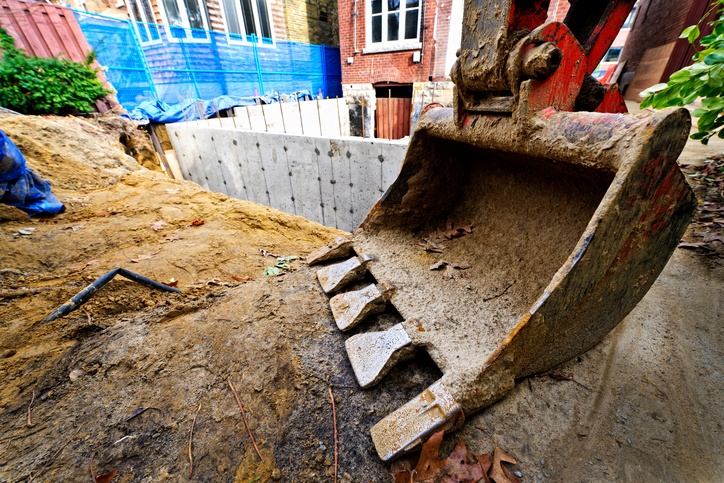 Home improvement projects can be stressful and frustrating. Builders in your house every day, not being able to use your kitchen/bathroom/downstairs for weeks on end. Dust EVERYWHERE.
Whilst there's little you can do about the noise, disruption and dust, there is something you can do to minimise the risk of further problems occurring and that is to have a building contract agreed in advance before works start.
There are a number of building contracts on the market but HomeOwners Alliance has put our name to RIBA Domestic Building Contract – which has recently been updated to make it even better for consumers and easier to use – because unlike many other building contracts, RIBA's has been developed in consultation with us, builders and architects to ensure it is fair to both you, as the client, and the builder, rather than skewed in favour of one or the other.
Here's why you need one:
You'll know where you stand when it comes to payments
You've appointed your builder, you're happy with the quote and are all ready to go when the builder tells you they need 50% of the money up front. Or the entire materials budget before they'll start.
As a general rule you shouldn't have to pay upfront for materials as a reputable builder should have trade accounts to cover the cost until the works are complete. However all builders will have different ways of operating when it comes to payment. The RIBA Domestic Building Contract allows you to agree a payment schedule beforehand – meaning there'll be no nasty surprises once the project has begun.
You'll have a clear idea of timescales
There are few things more annoying than your building project running over. Obviously this can sometimes be unavoidable but without a building contract there is nothing in place to state what should happen in such a situation. The RIBA Domestic Building Contract can be created and edited online and agreed by both parties. It allows you to clearly set out scope of work and the start and completion dates.
You'll have the law on your side if things go wrong
The best case scenario is that your project will go according to plan, your builder will be a dream and everything will get finished on time and on budget with no disputes. Worst case scenario? You wind up in an argument with your builder and reach a stalemate, with the work nowhere near completion.
With a building contract in place you have evidence of what was agreed with your builder. Furthermore, a good contract will outline the procedure for resolving claims and disputes. The RIBA Domestic Building Contract includes a dispute resolution process involving referral of the case to an adjudicator appointed by RIBA.
You'll feel in control
Put simply, a building contract gives you re-assurance at a time when everything seems a little out of control. You can minimise the sleepless nights from unexpected costs and that sinking feeling as a result of the builder not turning up for a few days. A building contract will allow you to agree parameters up-front giving you clarity over when and how each stage will be completed, think about and discuss potential issues which you may have otherwise not covered off with your builder and help you feel re-assured that if things don't go to plan, you can refer back to the contract for what should be done. The RIBA Domestic Building Contract also includes a Contract Checklist with questions which both you and your builder should be able to answer 'yes' to before signing. This means that both parties are completely aware of what they're agreeing to before starting.
RIBA contracts are available for just £42 (electronic version) or £30 for paper copy (including VAT) from here or you can read more about the building contracts in our guide.
Sign up to our

FREE

weekly newsletter

for the latest news, advice and exclusive money saving offers
Sign up to our

FREE

weekly newsletter

for the latest news, advice and exclusive money saving offers