Questions to ask your conveyancing solicitor before you instruct
Want to make sure you're picking the best conveyancing solicitor for the job? We've got the questions you need to ask to check you've got the right firm for the job and that your sale and/or purchase go as smoothly and quickly as possible
April 12, 2018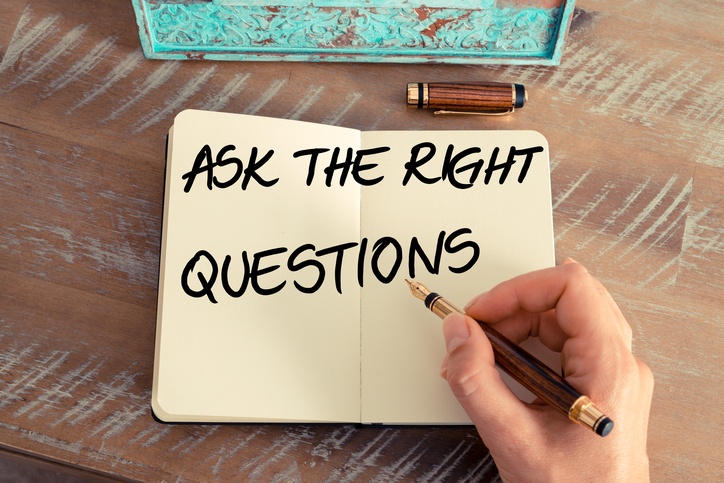 Conveyancers are an important part of the homebuying process. A good conveyancing solicitor can help things run smoothly and get those all important keys in your hand quickly, but whether or not that's the case largely depends on who you choose to work with and what service you get from them. And the only way to find that out is by asking the right questions before you instruct them.
1. How much will you charge?
Yes it's a pretty obvious one but you'd be surprised how many people fail to ask this at the start of the process. It's important to get quotes from a few different conveyancers to ensure you're getting a good deal.
Most conveyancer quotes will include third party costs (or disbursements) such as the cost of local authority searches and, of course, Stamp Duty. If the quote from one conveyancer seems surprisingly low it could be that third party costs aren't included. Ask for an itemised quote so you can see what the cost the conveyancer's time actually costs. Our guide How Much Should Conveyancing Fees Cost gives a breakdown of what costs to look for.
Compare conveyancing quotes based on price, customer rating and location with our free to use tool
2. Who will handle my case?
The most experienced solicitor in the firm may give you the quote but often you'll find it's the junior team member who actually works on your case. That's not necessarily a bad thing. For straightforward sales the conveyancing process should be pretty standard and nothing a newly qualified solicitor couldn't handle. However, it's important to know who is working on your case so that you can build a relationship with them and, in the event you run into issues, need to speak to someone for clarification or a concern, or if your case is a little more complex (for example, buying a leasehold property where you will want to discuss restrictions and costs associated with being a leaseholder), you may prefer a more experienced solicitor. Ask for the name of the person that you will be speaking to in that instance.
3. How often will I hear from you?
Trust us, there is nothing worse than radio silence when you're in the house buying process. You're on tenterhooks, desperate for everything to go ahead as planned and your solicitor has suddenly gone to ground. No updates, no calls. Frustrating is an understatement. At the same time, you don't wan to be calling everyday when they are trying to progress your case. Avoid this by having a frank discussion with your conveyancer at the start of the process about what level of communication is reasonable and when you can expect to hear from them.
4. Which bodies are you a member of?
Conveyancing solicitors should be members of professional bodies such as the Law Society and the Council of Licensed Conveyancers. Check which professional body they're a member of before appointing them.
5. Have you dealt with many cases like mine?
Not all home sales are the same. Yes, there's the run of the mill, three bedroom 1930s semi but there's also a host of factors that can make things a little more complicated. And if your conveyancer isn't accustomed to cases like yours it could hold the whole process up and mean you aren't getting the level of service you need. If you're buying a leasehold or buying a new build home, for example, you'll be much better off opting for a solicitor who has dealt with similar properties before.
6. Where can I check feedback?
There is no better way to check a firm's performance than by reading reviews. If your chosen firm is proud of its track record it'll have no problem directing you to where you can find feedback from past clients.
Sign up to our FREE newsletter

Keep up to date with all our latest advice and services

Sign up! >
Latest Tweets
HomeOwners Alliance
According to research from the Federation of Master Builders - FMB ( @fmbuilders ) more than half of people who com… https://t.co/L8trTX09j5

16 August 2018

HomeOwners Alliance
Whether you have a Grand Design project planned or a leaking toilet, you'll be in need of a trusted tradesman. But… https://t.co/kFZyySS6bM

16 August 2018
Sign up to our FREE newsletter

Keep up to date with all our latest advice and services

& nspb ;

Sign up! >

Sign up to our FREE newsletter

Keep up to date with all our latest advice and services

& nspb ;

Sign up! >