Latest mortgage news, January 2018
All the latest news, rates and need-to-knows from the mortgage world from our consumer journalist Christine Toner
January 11, 2018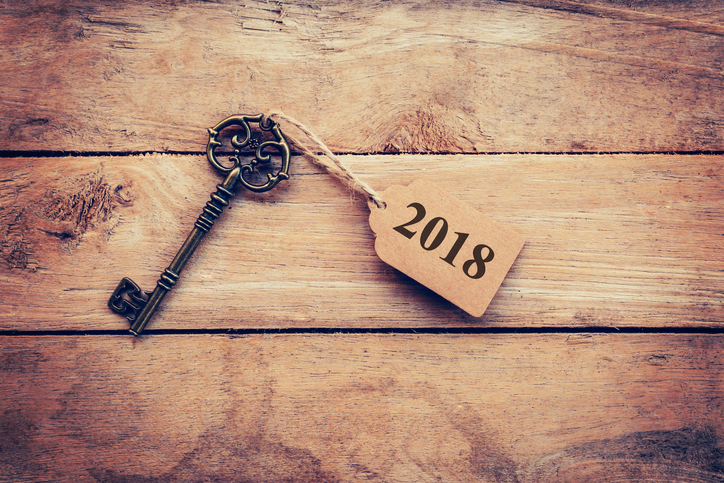 Switching surge
If research by national newspaper The Telegraph is anything to go by the mortgage industry is going to get very busy this year. According to analysis by Telegraph Money more than half a million mortgages could be due to expire in 2018. And those borrowers who are approaching the end of their mortgage could save themselves a decent amount by finding a new deal. Despite the small rise in interest rates last November mortgage rates are still historically low. As such, says the Telegraph, a typical borrower could save £50 a month – or £600 a year – by switching from their old two-year fix to one of the new products one offer.
Looking to switch your mortgage? Get free, unbiased advice from our partners at London & Country online or on the phone
Christmas lull?
The festive season has impacted more than just our bank accounts and waistlines it seems. According to the latest Moneyfacts UK Mortgage Trends Treasury Report mortgage competition slowed in December and January with the average two year fixed rate now standing at 2.35%  – up from 2.20% in October.
Along with the usual festive slow down the lack of competition is being blamed on the base rate rise in November. Charlotte Nelson, finance expert at Moneyfacts, says: "Providers may be choosing to wait for the dust to settle from the rate rise in November, to see how the land lies. This could mean static rates for some time to come, but that's not all that borrowers should be worried about. [There's been a] steady decline in product numbers since October 2017, when availability reached 4,815 – the highest number of deals since March 2008."
"The reduction in availability has been most keenly felt at the higher loan-to-values (LTVs), with 74 products being withdrawn from the 90% and 95% LTV markets since November, not to mention four providers exiting the 95% LTV sector in just two months. This suggests that lenders are simply unsure of how to price these products after the base rate rise."
Stamp duty stampede
It's been less than two months since chancellor Philip Hammond announced Stamp Duty would be scrapped for first time buyers of properties up to £300,000 but the initiative is already having a huge impact, according to the Prime Minister. The office of the PM issued a statement which revealed 16,000 people have already benefited from the move.
The Prime Minister said: ""I have made it my personal mission to build the homes this country needs so we can restore the dream of home ownership for people up and down the UK.
"In the Autumn we set out ambitious plans to fix the broken housing market and make sure young people have the same opportunities as their parents' generation to own their own home.
"This has had an immediate impact, with thousands of people already making savings thanks to our stamp duty cut, and over a million first-time buyers over the next five years are expected to save money that they can put towards a deposit, solicitors' fees or furniture."
Want to join the thousands of people checking their mortgage is on the best rate? Speak to our mortgage partners at London & Country by speaking to them today or starting your journey online with their instant mortgage finder 
Mortgage Best Buys
Check out today's best mortgage deals.  Click see more best buys to see the full range, or speak to London and Country today on 0800 073 2326
Sign up to our

FREE

weekly newsletter

for the latest news, advice and exclusive money saving offers