How to Sell Your Home in Summer for the Highest Price (& Greatest Savings!)
In this week's advertorial feature, online estate agent Sellmyhome.co.uk lend their advice to home sellers on how to achieve the highest price and best savings when selling in summer.
July 20, 2017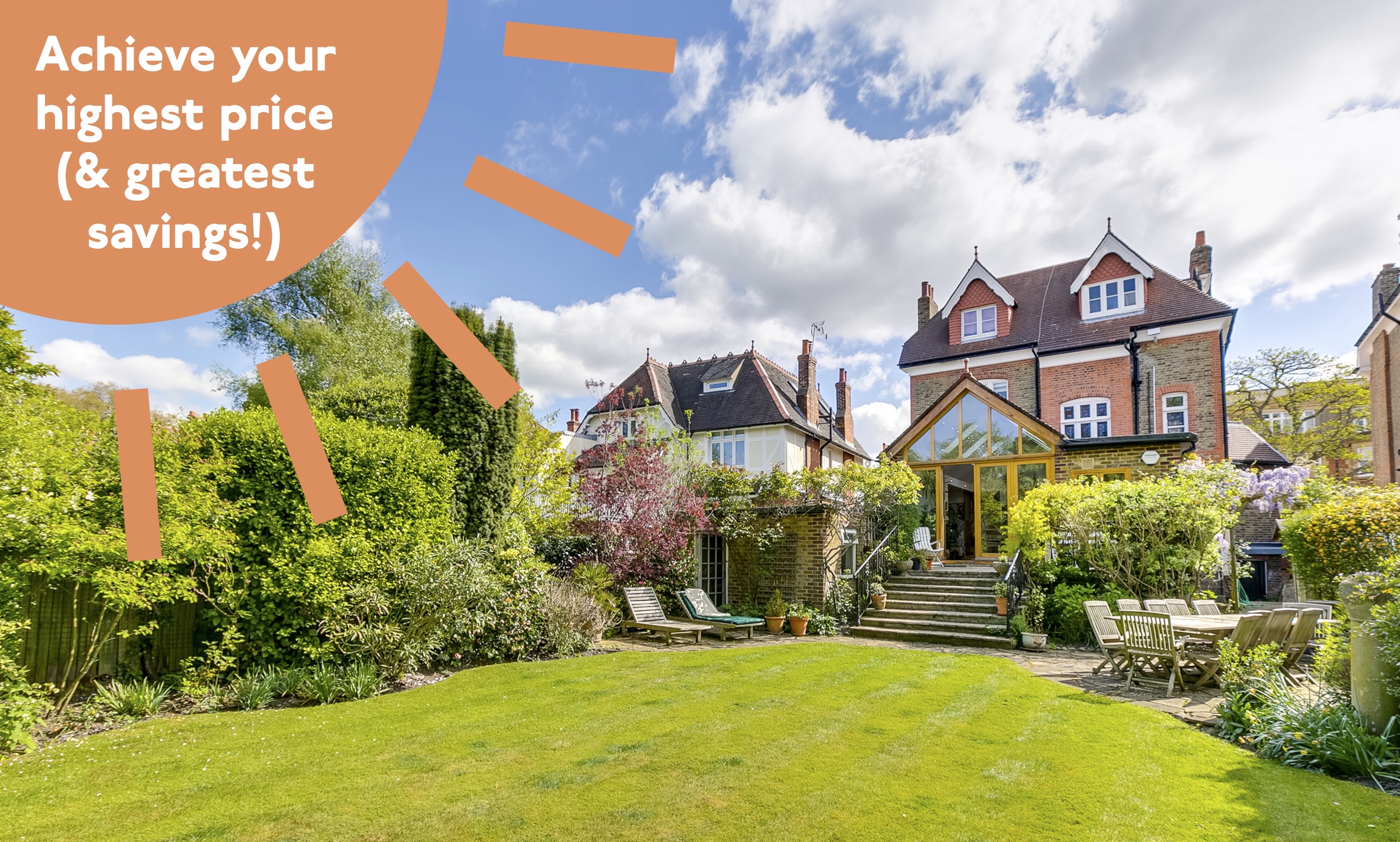 Sell your home in summer
For some, the summer season is a fantastic time to sell your home. Not least because with all the flowers in bloom, the beautiful blue skies (let's be optimistic here!) and the long, light evenings, your home is looking its best.
We're really lucky here in the UK as no matter what time of year you choose to sell your home, the property market is never short of buyers. However, there are some important tips and trends to be aware of if you want to fetch the best price for your property. Here's what you need to know…
Know your buyer and get the timing right
Understanding the type of people who will be the most likely buyers of your property is key to preparing it for sale. Is it young professionals or older couples? Young families or those with teenage children? This will help you figure out how to decorate and potentially adjust what your home's rooms are used for. It may also prove crucial in planning the timing of your sale in order to achieve the best price.
If your likely buyers are young professionals or older couples, there's more flexibility when it comes to timing. You may just want to be aware of the obvious house-buying distractions around sunshine, bank holidays and wedding season.
Selling a family home in the summer holidays may attract fewer buyers as the sale is very unlikely to go through in time for the start of the new school term. Therefore you may be limiting your market to only local movers. The best time to sell a family home is between March to May/ early June.
Choose your estate agent wisely
It's important to choose an estate agent who will work hard to market your property and make sure it gets the attention it deserves. There are a number of reputable high street estate agents who will no doubt do a good job, but the amount of commission they charge really puts people off. The solution to that would be choosing an online estate agent such as Sellmyhome.co.uk. We manage all the marketing and legalities of the sale process – and don't charge a commission (just a flat rate of £695). It could literally save you thousands or even more!
Managing your own viewings alongside a busy summer schedule
If you are managing viewings yourself, there's no better time to do this than in the summer where the long evenings make after work viewings a real possibility. You could even use the bank holidays to your advantage – there'll be a surprising number of people raring to view properties on Sundays and Bank holidays when the estate agents aren't working. If you cannot postpone a viewing until after your holiday – or simply cannot make diaries align with your viewers', SellMyHome are able to help with that and do the viewings for you.
So, if you're planning to sell your home this summer, we wish you luck! Visit Sellmyhome.co.uk today to get your FREE valuation and find out how much you could save.
With thanks to Sellmyhome.co.uk
Sign up to our

FREE

weekly newsletter

for the latest news, advice and exclusive money saving offers
Sign up to our

FREE

weekly newsletter

for the latest news, advice and exclusive money saving offers