Six things that will inevitably happen when you're house hunting
Consumer journalist Christine Toner on what to expect when you're looking for a home.
April 12, 2017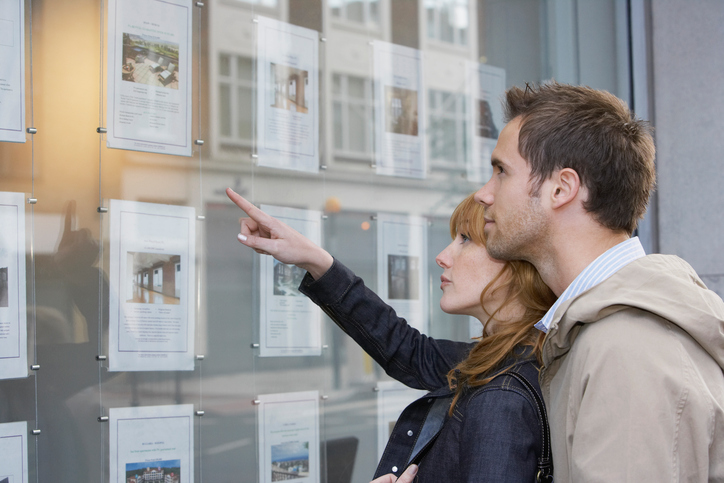 What to expect when you're house hunting
So you're ready to buy a house? Bet you're filled with excitement and images of getting the keys to your home sweet home dance through your head. Enjoy these fleeting moments because, once you start the search, it's going to be rough. Take it from someone who knows…
You'll get thoroughly bored of houses really quickly
Day One: House hunting! What could be more fun? I love looking at houses.
Day Three: I never realised how similar three bed semi's look…
Day 11: Getting slightly bored of this now.
Day 19: If I have to go through one more super polite viewing with the homeowner, I'll scream.
Day 20: "You have a really lovely house, thanks for showing us around."
Day 30: JUST PICK A HOUSE AND SAVE ME FROM THIS HOUSE HUNTING HELL I'M IN
You'll have to seriously question your priorities
"Ok, so this one has the fantastic transport links, a great supermarket and is more reasonably priced but that one is walking distance to that AMAZING Japanese restaurant. So what's more important – getting to work on time and saving some cash? Or being able to order that delicious tuna sashimi every day? Maybe I should write a list of pros and cons…". These are all things you'll consider when finding the perfect property.
You'll discuss things with the estate agent that you haven't even discussed with your partner
"Do I want kids? Not right now, obviously, but in a couple of years? I'm most certainly not doing all this again in a few years time. So do I need to buy near a school? I don't want my child going to a rubbish primary – or having to travel hours to get an education! Where do all the smart kids go? Do I need a good nursery? Maybe I'll quit my job and stay home with the baby. But then how will I afford the mortgage?!" Be prepared for such internal dilemmas.
Agents will lie to you
The fact is they've got houses to sell and they need viewings. You can tell them that an open plan family kitchen diner is your top priority all you like, but they'll still arrange viewings of properties with a galley kitchen and a breakfast bar at best. Take everything they say with a large pinch of salt!
Property photos are some kind of sorcery
How do they do it?! You'll scroll through the photos on a property website and see a palatial town house flooded with light and you'll arrive to find a two up two down terrace with minuscule windows. Do they use tiny, child size furniture to make the rooms look bigger? Are they hiring industrial level lighting for the photos? It will forever be one of life's mysteries.
You'll need some vision
Beauty, as they say, is in the eye of the beholder and goodness me you'll never understand how true that saying is until you start house hunting. One man's stunning 1960s' kitchen is another man's wood-panelled horror show. Every property expert will tell you you need to look past the decor of a property – and it's true, you do – but they won't tell you just how hard that is. And you won't appreciate the challenge until you're faced with wall to wall pebbledash and woodchip paper. Be prepared.
Written by Christine Toner
Sign up to our

FREE

weekly newsletter

for the latest news, advice and exclusive money saving offers