Leasehold mis-selling – the next PPI?
The housing minister has attacked housebuilders' "abuse of the leasehold system" while another influential MP likened the scandal to the mis-selling of PPI at a heated industry debate.
February 6, 2017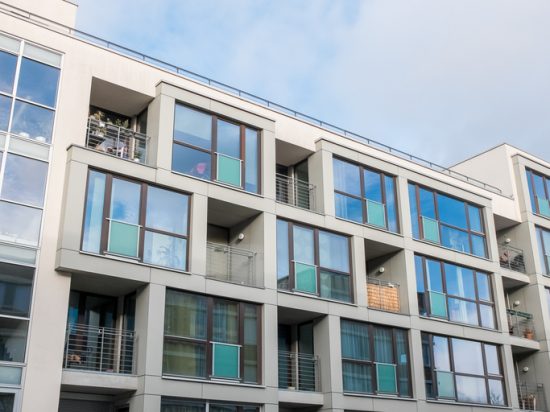 Housebuilders came under fire from the housing minister and others at an industry conference last week over their "abuse of the leasehold system" in sales of new build homes. Another prominent MP speaking at the event likened the practice to the mis-selling of PPI.
There has been mounting criticism of developers of selling new build houses as leasehold rather than freehold. Historically, only flats were sold on this basis, because they share communal areas that need to be maintained. More recently, however, developers have been selling new build houses as leasehold and making additional profits by selling the freeholds on to investment companies.
As numerous case studies in the national press and on TV have revealed, many leaseholders have found the investment companies buying up these freeholds claim the right to increase ground rent exponentially over the years. In some cases ground rents  can double in ten years.
Not only may home owners find themselves trapped in properties with escalating charges, but they are also being denied the right to buy their freehold at a reasonable price as the investment companies that acquire these freeholds have been charging far more than the value originally quoted when the home was first sold.
Housebuilders drew furious comments from MPs when the issue was debated in the House of Commons on December 20 2016.
Unacceptable abuse of the leasehold system
Speaking at  the annual conference of the Leasehold Advisory Service last Thursday in County Hall, London, housing minister Gavin Barwell said: "The Government is determined to stamp out this unfair, unjust unacceptable abuse of the leasehold system."
He said he wants 2017 to be a "watershed year in improving fairness for all leaseholders" and that "reform could not come soon enough for those leaseholders experiencing onerous terms on their leases and or poor management".
Referring to the estimated 9,000 new build houses sold as leasehold last year, he said: "Many of those seem to exist only to create an income stream from the ground rent or from altering a property or from selling the freehold."
"These practices aren't illegal, but …there is a gulf between the letter of the law and what our principles and morals tell us is actually right. Some of the cases… represent truly appalling behaviour," he continued.
These tactics have not been limited to one or two rogue companies, but major developers, the minister pointed out. "They would do well to remember they are building homes for people to live in and not investment vehicles for financial institutions," he said.
Is leasehold the next PPI scandal? 
Sir Peter Bottomley, an MP and co-chair of the All-Party Parliamentary Group on leasehold and commonhold reform has been campaigning on this issue for some time and voiced further heavy criticism of housebuilders' antics.
He referred to the case of a couple who had been quoted a price of under £4,000 to buy their freehold from the developer Bellway at the time they purchased their home, only to find that a year later, once the freehold had been sold onto an investment company, the price had gone up to £12,000.
Sir Peter said: "What kind of society are we where people who are new to property law should find that the asking price has more than doubled in a year for a home that they live in?"
Sir Peter went on to compare the unfolding scandal to that of the mis-selling of payment protection insurance, which has cost the banks many billions of pounds in compensation.
He said: "When we first started hearing about PPI, we thought 'is there anything in this? It turns out of course there was a lot in it.
"The same thing applies I think in this leasehold field as well."
Speaking later at a panel debate during the conference, HomeOwners Alliance chief executive Paula Higgins said that current legislation to protect leaseholders is too piecemeal and that the leasehold sector "is broken".
She called on the Government to take bold action to reform the sector, including looking at abolishing leasehold altogether in favour of commonhold or another system.
Sign up to our

FREE

weekly newsletter

for the latest news, advice and exclusive money saving offers
Let us help you…
Sign up to our

FREE

weekly newsletter

for the latest news, advice and exclusive money saving offers