House prices near Crossrail stations soar 48% in ten years
Property prices close to stations along the Crossrail line have soared since the project was given the green light a decade ago, new figures reveal.
February 2, 2017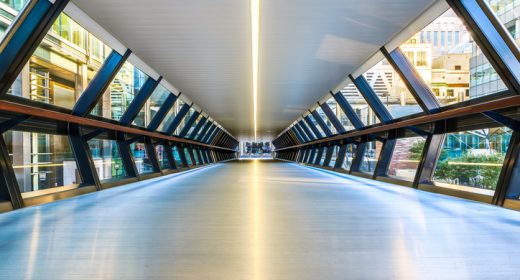 Recent analysis found that the average house price increases were 48 per cent across all 40 stations on the new Elizabeth line over the past decade since Crossrail was approved, probably driven by homebuyers seeking a shorter commute into the capital.
This compares to an average of 41 per cent for the South East region and 25 per cent across England as a whole.
The new 73-mile Elizabeth line is due to be finished by the end of next year. It will link parts of Berkshire and Buckinghamshire, via central London, to Essex and south-east London.
It's no surprise that central London hotspots like Tottenham Court Road and Bond Street have seen the steepest rises over the past decade (of almost 66 per cent each) with average property values now at more than £1.7 million.
More affordable areas in South East London like Abbey Wood have also experienced huge increases, with prices up by 61 per cent over 10 years to £289,468.
Meanwhile, areas on the outskirts of London have also witnessed considerable growth, such as Hanwell (59.21 per cent), West Ealing (56.82 per cent), Ealing Broadway (57.48 per cent) and Acton Mainline (57.7 per cent).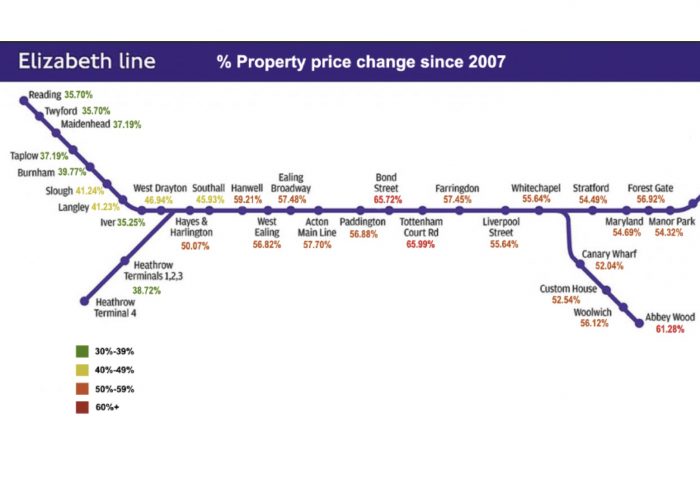 Property Partner chief executive Dan Gandesha says: "Dramatic cuts in commuting times and substantial regeneration of some of the areas along the Elizabeth line have been the main appeal driving price growth.
"But prices near many Crossrail locations are still forecast to keep rising. Demand from owner-occupiers and tenants will only intensify once the projects are complete."
He points out that it currently takes 35 minutes to travel from Ealing Broadway to Liverpool Street in the heart of the Square Mile, via the Central Line. Crossrail will almost halve that journey time.
He adds: "The Woolwich and Abbey Wood areas are also interesting case studies. The huge scale of their regeneration projects, combined with slashing of travel times to Canary Wharf (8 minutes from Woolwich), means that real change is likely to take place over the next few years."
Sign up to our

FREE

weekly newsletter

for the latest news, advice and exclusive money saving offers