Homeownership in decline: What's the solution?
Homeownership in decline: at it's lowest level for three decades. Claire Carponen takes a look at the main problems and possible solutions.
August 5, 2016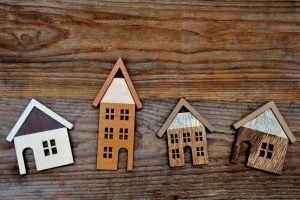 If you earn the average UK wage of £26,500 and the typical house in Britain costs about £200,000, you don't need to be a mathematician to work out that the odds of you being able to buy a property are pretty slim.
The gap between wages and house prices is one of the main reasons why people increasingly can't afford to get on the housing ladder. According to a report published by Resolution Foundation this week, homeownership has dropped to its lowest level for three decades. Homeownership has fallen from 71% at its peak in 2003 to 64%.
This is not a new trend. Four years ago, we published The Death of Dream: the crisis in homeownership in the UK, and showed homeownership has been in decline for years. Although the recession accelerated the rate of decline, the decline is not a short term blip caused by recession, but rather a long term trend.
Affordability continues to remain an issue in the south but it is now spreading to other parts of the country. The south has typically had higher housing costs but the north is catching up. London, unsurprisingly, is the standout region, but Greater Manchester and Yorkshire have experienced steep drops in homeownership.
Paula Higgins, CEO of Homeowners Alliance, says in an article written for the Telegraph, "The decline of home ownership and the lack of affordable housing is having – and will increasingly have – profound, long-lasting and adverse economic and social consequences."
Despite the fact that house prices have become so unaffordable, most people still aspire to own their own homes.
Being a homeowner is more than owning a pile of bricks and mortar. If you own your own home, it is likely to be of a higher quality than a rental property, it gives sense of stability and permanence, so it is easier to put down roots while also providing a financial safety net in old age.
The Government is trying to help but its schemes are not reaching enough people. It proudly announced in March that its Help to Buy housing scheme has helped 180,000 first-time buyers get on the housing ladder but that figure is over a three year period.
The fact that not enough homes are being built has been well documented. But more homes may not necessarily solve the housing crisis. In Central London, there are thousands of new homes under construction and many more in the pipeline, yet most will be unaffordable for the majority of people who are living and working in London.
Paula Higgins writes in the Telegraph: "We must make sure that the homes being built are of the right quality and meet the needs of the ultimate owners – "last-time buyers" as well as "first-time buyers" – and not the house-builder."
What do you think we should do to help reverse the decline in homeownership? Send us an email to hello@hoa.org.uk
If you would like more advice on buying a home, join us as a member today. 
Sign up to our

FREE

weekly newsletter

for the latest news, advice and exclusive money saving offers