Spring Bounce: First Time Buyer Utopia
Russell Quirk's latest blog post explains why the Spring Bounce creates a first time buyer Utopia when searching for their first home.
May 3, 2016

The perfect storm for a would be first time buyer is now…
UK interest rates have stood at 0.5% for seven years yet mortgage rates, with lenders' short memories having forgotten the perils of 2008, have only now bottomed. The grandly named Mortgage Lenders and Administrators Return statistics reveal that the overall rate for gross advances in Q4 2015 stood at just 2.7%, the lowest since such data first began to be collected. Indeed, HSBC are offering the lowest 5 year fixed rate mortgage in history at an almost negligible 1.99%.
Estate agents are reporting that first time buyer enquiries are up significantly even on a few months ago with our chums at LSL, owners of Your Move, Reeds Rains and Marsh & Parsons claiming a 7% uplift on 12 months prior and haart announcing a massive hike of over 22%. And just to ensure that I'm name checking as many competitors as possible here, Connells' survey department says that mortgage valuations for first time buyers jumped 15% in March 2016 compared to March 2015. Moreover, lending to a first time buyer is now at 21% of all home loans and represents around £13bn advanced annually, up by £2bn year on year.
So as we can see, lower interest rates mean greater affordability and, consequently, more demand. Yet, this is against a backdrop of healthily rising house prices which one would have thought, in contrast, would dampen the appetite of aspirational young home owners, especially as house prices to the first time sector are rising more sharply than the remainder of the housing market, up 9% annually. But given the increase in enquiries to agents, that's obviously not deterring.
My bet is that rising prices, together with these low borrowing costs, are in fact combining to fuel demand further. The 'fear of missing out' and relative affordability colliding to provide that perfect storm.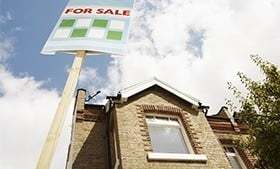 Spring is the busiest time for the housing market with more buyers thus creating even further demand in an environment starved of properties (the housing gap by my reckoning is around 70,000 homes per annum as the ratio between what is built and what the growing population needs).
Therefore, prices are not coming down anytime soon, especially in the ever buoyant South East. The paradox of rising prices meaning diluted affordability is at odds with the necessity to jump on the ladder before the rungs are simply too high. But with ridiculous interest rates set to stay in situ for quite a while, plus a myriad of Help to Buy deposit subsidies and even an ISA scheme that the Government contributes to in order to boost your deposit, the time has never been better to buy your first home.
Consider too that the second home stamp duty levy that has now been introduced will deter buy to let investors and holiday home purchasers and therefore there was a rush to grab whatever was available (almost) up until March 31st. This now leaves a clear run for first time buyers as the fresh Spring stock is about to enter the market.
Grab it while you can…
Tips on how not to be disappointed by the house purchase process:
DO arrange your mortgage in principle and know what you can afford before viewing properties
DO go armed with your agreement in principle (AIP) to show the seller and the agent that you are bona fide
DO select a property lawyer conveyancer in advance and get a quote INCLUDING stamp duty and disbursements. The HOA has a great selection of reputable firms – find them here
DO use an information website like Property Detective to check out what you are going to see BEFORE you view
DO ask the agent and / or the seller what the upward chain looks like (if applicable or if known). Is it very long? Think twice if it is
DON'T let an agent tell you that you have to arrange your mortgage and conveyancing through them before they will put your offer forward. That's illegal
Written by Russell Quirk, emoov
Sign up to our

FREE

weekly newsletter

for the latest news, advice and exclusive money saving offers