New homes building target missed by nearly 25%
The government have fallen short of their new housebuilding target by nearly 50,000 new homes, according to the National House Building Council (NHBC).
February 4, 2016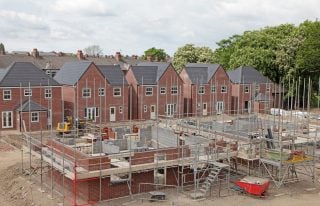 There are many problems with new build homes, not least the fact that there simply aren't enough of them.
Last year, NHBC's annual statistics registered 156,140 new homes, falling short of the government's own new homes building target of 200,000.
There has been a significant drop in new homes in London, Yorkshire and the Humber and Wales, despite a significant rise in property prices.
Registrations in the capital city have fallen by 9%, whereas in Yorkshire they have fallen by 13%.
Outside of these areas, however, NHBC have reported notable growth on 2014's statistics, with the Eastern region (+23%), North West (+16%) and Scotland (+15%) leading the way.
Paula Higgins, our CEO, says "Not only are we way off meeting the target of 200,000 new homes a year, but the general consensus is that we should be building 250,000 a year to tackle the housing crisis we currently face.

That said, we must recognise that we are moving in the right direction as we are building 7% more homes than this time last year. We also must be mindful that in the rush to build we don't knock up poor quality homes that will be a problem for the future."
For more information or if you've been experiencing problems with your new build home and need advice, please get in touch at hello@hoa.org.uk 
Sign up to our

FREE

weekly newsletter

for the latest news, advice and exclusive money saving offers
Sign up to our

FREE

weekly newsletter

for the latest news, advice and exclusive money saving offers