Why don't estate agents tell us the real value of our homes?
How do you know whether your home – or one you are buying - is actually good value? You might put in an offer on a 3 bedroom house, but there is a big difference between 3 spacious bedrooms of over 200 square foot each, and three hutches of about 50 square feet.
December 1, 2015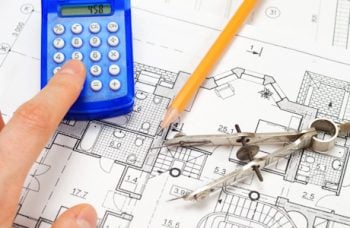 Number of bedrooms vs square footage
In Britain, we all talk about the number of bedrooms our houses have. A three bedroom house can be turned into a six bedroom house with a bit of plasterboard and paint, but it doesn't make it more valuable. You could knock two bedrooms together to make a double-size master bedroom, but that doesn't make it less valuable.
We all know that talking about the number of bedrooms doesn't really tell us much about a house. We would get a lot more information if we talked about the square footage, but that is normally buried in the small print. Do you know how many square feet your home is? Estate agents are usually uncharacteristically quiet about it. In many other countries, people talk mainly about the area of a property.
Square footage tells us about the size of the house, but not about its value. To get an idea of the true value of a house we would have to start talking about the pounds per square foot. And that we never do.
Even if you are one of the few people who know how many square feet your home is, you probably won't know how many pounds per square feet you paid for it. Commercial real estate agents in the UK and retail agents in some other countries often highlight the value of a property in £/sqft (or $, square metres etc).
What can we do about it?
One British estate agent that is starting to break the mould is YOUHome (www.youhome.co.uk) – a London agent that has started putting on its website the price for square feet of houses that have been sold in Notting Hill.
Its website shows just how much pounds per square feet matters. It shows two nearby three-bedroom terraced houses (8 Kensington Place W8 and 174 Campden Hill Road W8), one selling for £2.2m and one selling for £3.5m (prime central London!).
You would assume that one must be much bigger than the other, but then look at the pounds per square foot – the Campden Hill Road one went for £2400/sqft, while the Kensington Place £1550/sqft. The places are almost exactly the same size, but one is going for more than 50% more per square foot than the other. If the buyers had that information, they could have made a more meaningful comparison than one based on the number of bedrooms.
Take another nearby 5 bedroom house, 15 Hillgate Street, which went for £2.4m. Is that better value, since you are getting more bedrooms per £1m? Well, it turns out that was also £1550/sqft – exactly the same as 8 Kensington Place. So it is basically exactly the same value, with more but smaller rooms.
Knowing the pounds per square foot is an accurate way to appreciate whether you are paying over or under the market for your house. You can obviously work it with a calculator and persistence, to compare the property you want to buy to others in the area, but it is laborious, difficult and time consuming, and virtually no one does it.
The fact we don't talk about £/sqft leads to homeowners not being able to value properly above or below the market rate. The lack of clear information about value distorts the market, and incentivises property developers to build homes with ever smaller rooms.
So why don't we talk about this more? Clearly there may be cultural issues in the UK – the habit of talking about the area of a property has never caught on.
We suspect most estate agents are reluctant to do it because they believe being vague about the real value strengthens their hand with buyers. Knowledge is power, never more so than in negotiations, and the less knowledge the buyer has the better. But a market that thrives on lack of information rather than a true assessment of value is a dysfunctional market.
So, good estate agents of the world who really want a proper housing market – follow YOUHome. Start showing the £/sqft of each property. Zoopla, Rightmove and OnTheMarket, publish that information for every property.. Land Registry – start collecting and publishing the size of properties. Property journalists – start writing about it. Sajid Javid – business secretary, start championing it. And last but not least – homeowners – start asking for the information. You know that it will help you!
Sign up to our

FREE

weekly newsletter

for the latest news, advice and exclusive money saving offers
Sign up to our

FREE

weekly newsletter

for the latest news, advice and exclusive money saving offers