You can switch your energy supplier or bank – but why not your estate agent?
Switching is an accepted part of life as a consumer. If we're not happy, we act with our feet and go elsewhere. Well, except when it comes to selling your home with a high street agent where people continue to be trapped....
November 4, 2015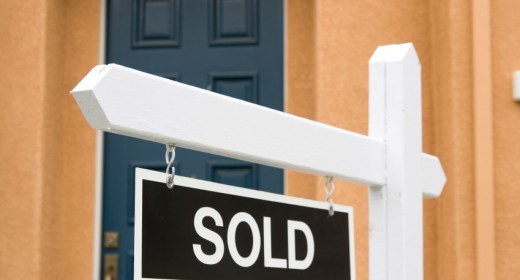 Switching is all the vogue. Whether it's your mobile phone operator, you ISA, your current account or your gas or electricity company, the government has been working hard to ensure that you can switch supplier as quickly, smoothly and hassle-free as possible. It is an essential part of making sure companies compete with each other, helping to drive up levels of service and drive down prices.
Surely it's easy to switch your estate agent?
It is good to make it easier to switch mobile phone companies, bank accounts and energy suppliers. But what about when it comes to the biggest financial transaction of your life – selling your home? How much you get for your home arguably depends on how good your estate agent is, but if they are not up to scratch, how easy is it to switch them?  The answer is – it is often almost impossible. This means that homeowners are often left trapped with a terrible agent in the biggest transaction in their lives – and the government are doing nothing about it.
Online agents vs high street agents
If you're with an online agent which often ask you to pay upfront or after a certain amount of time, and want to swap provider, in most cases you can walk away, albeit having lost the £500 or so you paid to advertise with them. In fact one agency, eMoov, have just introduced a no sale no fee approach. So if you don't like the service you can walk away without losing money.
With high street agents it can be more difficult to cut your ties. There is no law stopping you switching estate agents. But too many agents have one-sided anti-homeowner contracts that make it extremely difficult, slow or expensive to switch. It leads to huge legal conflicts between homeowners and their estate agents, who often end up suing the homeowner. It is probably the biggest single source of complaints that we get from our members, and we spend much of our days helping members sort out disputes with their agents. It stops competition working within the estate agent business (which presumably is the point) and makes the homeselling experience much more fraught than it should be.  We have seen cases where a homeowner's life is on hold for months until they can safety switch from one estate agent to another one, or are at risk of getting a lower price than they should for their home because they have to pay estate agents twice.
Why is it difficult to switch?
Contract periods
There are two main ways that estate agents make it difficult to switch. The first is through very lengthy contract periods, with notice periods of often two months, and up to 26 weeks (the worst we have seen). That compares to seven days to switch your bank account. It can mean if an unimpressive estate agent is failing to sell your home, you can't move to another agent for another six months.  That is an excruciatingly – and utterly unjustifiably – long period for homeowners to wait. It can cause huge problems, if you have to move within a certain time because of your job or if you are buying another home. We have argued that there should be a maximum termination period of six weeks, and we know of decent estate agents who do not require any tie-in periods at all. Having a shorter notice period would certainly keep estate agents on their toes, and stop them being complacent knowing the seller can't switch for months.
Future claims on commission
The second way that estate agents make it difficult to switch is by insisting that they should get a share of commission even after you switch to a new agent, if the person you eventually sell the house to was in contact with the first agent at any point. This is an almost ubiquitous clause in estate agents' contacts, and they justify it by saying that if they introduce the person (even if they don't actually sell the house) then they should get a fee. This can sometimes be justified, if the first estate agent does much of the work, but often it is applied so widely that it can seriously hinder the house-selling process. Homeowners can even be at risk of having to pay TWO sets of commission, both to the old agent and the new one. When you go to a new agent, we advise consumers to provide a list of names that have been in touch with the previous agent, so the agent knows if they sell to any of those people, they may have to share commission with the old agent. Sometimes the contact the first person had with the estate agent is extremely tenuous – just answering a phone call – and so there can be a long list of people that the new agent will try and steer away from. Not great when you're trying to maximise exposure of your home.
Time for change
This problem of agents demanding commission even beyond the term of the contract is simple to solve: it should just be banned. If an agent introduced someone but failed to make the sale and behaved so badly that the homebuyer switched agent – well that's their fault. In order to stop homeowners gaming the system, estate agents should still be able to get commission if the homeowner tried to sell direct to the buyer (as a way to avoid commission), or if the homeowner tried to switch to another agent with lower fees after a sale was agreed.
And long tie in periods should not just be frowned on by the good estate agents. It should be banned too. At the moment, the guidance for estate agents issued by the National Trading Standards Estate Agency Team and The Property Ombudsman Code of Practise for Residential Agents sadly do not mention ideal length of contract. Both have very recently been reviewed, but we think it's already time for a re-draft.
What can I do in the meantime?
While we continue barking on for reform, you can take control by making sure you read the small print of your contract and getting it removed by the agent before signing or agreeing that they market your home. Anything you're not sure about, then Join Us. We'd be happy to look at the contracts of the agent's you're considering and highlight the clauses you'll want removed.
In starting your search for an estate agent, use our comparison tools to find the right one for you.
For high street agents, we've partnered with EstateAgent4Me to bring you a great new tool that allows you to find your local estate agent. All you need is your postcode and you get a list of local agents sorted by how quickly they sell, how often they achieve asking price, how much they charge and more. You'll still need to check their contracts but it's a great place to start your search for the right agent.
If you're interested in using an online agent then go to our comparison table to find the right estate agent, package and price for you.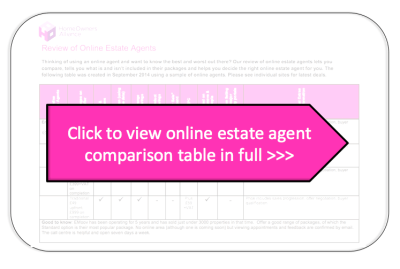 Sign up to our

FREE

weekly newsletter

for the latest news, advice and exclusive money saving offers