BUDGET 2015: New Help to Buy ISAs and the stamp duty cash cow continues
New Help to Buy ISA is great news for first time buyers to help them get on the property ladder. But Government continues to cash in on rising house prices as stamp duty receipts double.
March 18, 2015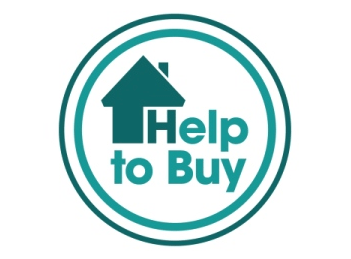 What is it?
The government has announced a new Help to Buy ISA to help first-time buyers save for a deposit.  Due to be launched in the autumn, for every £200 deposited into the account, the government will add £50. That's an extra 25% of tax-free savings.  For example, savers who put away £12,000 could stand to make as much as £3,000.
Other facts about the scheme include:
The scheme will start this autumn, be available through banks and building societies and run for 4 years
Once the accounts are open, there's no limit on how long people can save
You can make a deposit of £1,000 when they open an account – on top of normal monthly savings
No minimum monthly deposit – but the maximum amount you can save a month is £200
Accounts are one per person – so couples or friends buying together will each get a bonus
Prospective savers must be aged 16 or over and prospective first time buyers int he UK
The minimum bonus size is £400 per person, while the maximum is £3,000 per person
It's available on homes costing up to £450k in London, and £250,000 outside the capital
First-time buyers will receive their bonus once they buy their first home
Good news then?
This is great news for first time buyers to help them get on the property ladder. The more you have saved the less you need to borrow and the lower your repayments will be. So every little helps. With low wage growth, high house prices and the current criteria under the MMR constraining aspirations to buy a home, this is exactly the type of help first time buyers need.
It will be interesting to see how the scheme will be policed to make sure the savings are not used for other purposes. Assuming there will be any houses available to buy, at the right price and in the right places.
Paula Higgins, Chief Executive of the HomeOwners Alliance said today,
"Our politicians now need to stop relying on these short sharp shots to fix the housing crisis. We desperately need a national strategy for building good quality houses at the right price in the right places to stabilise the housing market and help more first time buyers get a roof over their heads – without the help of pre-election induced handouts."
Still addicted to stamp duty
But is the government really interested in housing reform? Buried in the detailed Budget report, the government continues to cash in on rising house prices. Even with the much celebrated stamp duty reform, government predicts it will double the amount of money it takes from people buying their homes over the next parliament. Stamp duty receipts currently equal that of tobacco, but by 2019 it will rake in £18 billion a year in stamp duty – twice as much as tobacco, and nearly four times as much as vehicle excise duty.
The astonishing rise of stamp duty means that government will continue to turn a blind eye to our dysfunctional housing market and how it damages hard working families and first time buyers.
Want to know more about how the ISA will work and how to apply? Sign up to our newsletter and we will keep you informed.
Sign up to our

FREE

weekly newsletter

for the latest news, advice and exclusive money saving offers
Let us help you…