Glad we could help!
It's good to know we can help our 1.5 million visitors on a whole range of issues faced by home owners, whether buying, selling, managing or improving their home.
February 25, 2015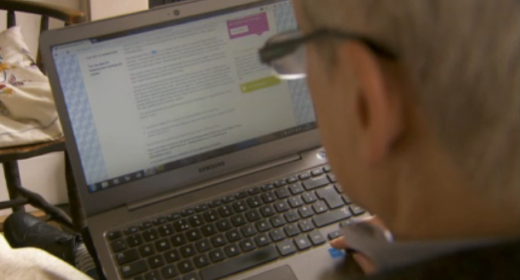 Last year, more than 1.5 million homeowners and aspiring homeowners visited our website, viewing over 2.5 million pages. That's more than 3 times as much as 2013, and shows the huge demand there is for independent advice and information.
Last month alone, we had over 200,000 visitors, twice the level of January 2014. We believe we are Britain's most popular and fastest growing property advice website, staying true to our mission to help homeowners facing some of the biggest and most complex decisions of their lives.
The feedback we have had from our readers and members has been overwhelmingly positive, and shows the need in the UK for the HomeOwners Alliance.
So whether you're a leasehold owner unsure of where you stand on unfair charges or wanting to extend your lease….
"I am so glad I found you! You really helped me manoeuvre through the minefield of freehold maintenance charges. I didn't know what to do when I received the charges for works on my home and whether what I was being charged was fair, but you helped with all that.  I was really impressed by the member helpline and your expert and professional advice . I would definitely recommend you." Phil, leasehold homeowner (February 2015)
or have fallen victim to unfair estate agents contracts and practices…
"Many thanks for your prompt and very constructive response…..We are truly grateful for your help and feel you have given us the confidence we needed to challenge the (Estate Agent's) contract. We will certainly spread the word about the excellent  service and recommend you whenever we can." Keith, seller (December 2014)
need access to expert advice, no matter what the home related question, from Japanese Knotweed to complaining about noisy neighbours..
"Having had problems with the poor installation and non-existent after sales service from my double glazing installers, I went to HOA for help.  I have been highly impressed with the speed of response to my queries and the level of support offered.  If you find yourself hitting a brick wall of poor service and lack of information, then HOA can help make holes in the wall." Brian, undertaking home improvement works (July 2014)
or simply someone to talk through the next steps with when buying and selling a home…
"A truly professional and friendly service – extremely helpful and informative – I am very impressed by the service and efficiency of their replies via email and on the phone. Highly recommended." Debby, seller (June 2014)
The HomeOwners Alliance: we're on your side
Sign up to our

FREE

weekly newsletter

for the latest news, advice and exclusive money saving offers
Let us help you…