Top 5 home maintenance jobs this Spring
With Spring upon us and the weather (dare we say?) starting to improve we have compiled a checklist of early home maintenance jobs to get your home ready for Spring
March 4, 2014
1. Check for damp
Damp can be caused by a number of things and if not addressed may worsen leading to additional structural problems. Rising damp can occur when the damp proof course is either compromised or non existent.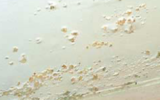 In the lower part of your walls, check if your they are starting to become discoloured, feel damp to the touch, or even start to smell. Any paint or wallpaper on the walls may start to blister and peel off.
Penetrating dampness could come from external water leaking from gutters or from window sill penetrating the wall, poor pointing etc. While other causes of dampness include condensation and blocked cavities.
If you are worried, why not Ask an Expert for help or find a Trustmark registered damp proofing specialist here >>>
2.  Turn down your thermostat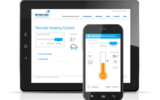 As things start to warm up don't forget to alter your thermostat. And check when your boiler service is due. A well-maintained boiler will burn less fuel so having your boiler checked and your heating system serviced will save money. For other tips on heating and modern day gadgets to help you manage down your energy bills, click here
3. Check your guttering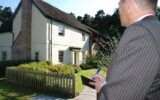 Clean out the gutters, ensure any outlets are clear of leaves and debris and check for any leaks or damage. Cleaning out any blockages now can save you from having to get the builders in at a later stage.
4. Check your roof
Cast your eye over the roof from ground level to look for problem signs such as loose or missing tiles and watch for any early signs of leaks or condensation on the ceilings. Not sure what else to look for?
Read our expert answer on how to know when to replace a roof >>
5. Tidy up the garden and patios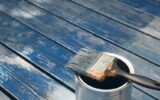 Now's a great time to start sprucing up the garden, especially if you're looking to sell your home this Spring. Get those garden fences fixed and spruce up the patio by hiring a jet wash to get a patio you can be proud of.
Related Reads
Maintaining garden walls and fences: who pays?
Neighbours from hell: top tips for buyers
Dealing with noisy neighbours
Ask an Expert: Our neighbours have built a balcony over our skylight
How to make money from your home
How do I make my home secure?
How should I insure my home?
See our full range of buying advice
See our full range of selling advice guides
Sign up to our

FREE

weekly newsletter

for the latest news, advice and exclusive money saving offers