Help to Buy: The Latest
How is the government's Help to Buy scheme performing and what are the best mortgage rates?
December 23, 2013
 Things sound bad. How is Help to Buy doing?
Not at all. Help to Buy* has undoubtedly increased confidence in the market and created opportunities for people who didn't previously consider themselves able to buy.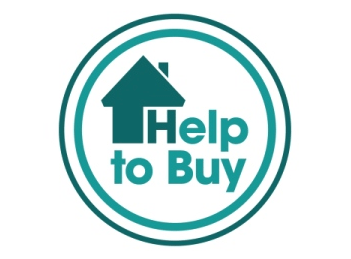 More than 2,000 people have used the scheme to make offers on homes worth an average of £163,000.
And the Mortgage Advice Bureau reported that 28 % of people currently need government assistance to buy a home or move. And 26 % of people looking for a mortgage in the next 12 months said they could only afford a five % deposit. So it's safe to assume that the scheme will continue in popularity.
What are Help to Buy mortgage rates like now?
Halifax offers a two-year fixed rate at 5.19% with a £995 fee.
RBS and Natwest offers a two-year fixed rate at 4.99%.
Aldermore has a two-year fixed-rate mortgage which is priced at 5.28pc with a £999 fee.
And Virgin Money recently launched its Help to Buy mortgage offering a two-year fix at 5.29% and a three-year fix at 5.39%.
But, be warned, these aren't the cheapest deals around. Of the many that beat the deals listed above in terms of cost, Furness Building Society is the cheapest, with a fee-free five-year fixed rate at 4.75 per cent. Not everyone will be able to find this on their high street though, because you can only apply for it in one of their branches, exclusively in the North West of England.
I hear people can now get help re-mortgaging with Help to Buy…
Yes, a small bank called Aldermore became the first bank to offer 95% Help to Buy loans to borrowers who want to re-mortgage.
It will introduce a two-year fixed-rate deal at 5.28% in return for a 5% deposit. There is also a fee of £999.
Our advice is to think long and hard before re-mortgaging. You reduce the equity in your home and could set you back years in terms of eventually owning your home outright.
Anything else we need to know about mortgages at the moment?
Borrowing in general is about to get expensive because the Bank of England is going to stop ensuring cheap funding for lenders with its FLS scheme. The scheme has been credited with bringing mortgages to a five-year low. But as of February the funding will no longer be available for mortgages. So keep your ears to the ground for good deals early in the new year as things are set to change.
* What is Help to Buy?
 It's a scheme with two parts. The first option sees the government offer you an
equity loan to buy a new build property
. Help to Buy part 2, which we focus on here, is a
mortgage guarantee
which allows you to buy an existing property or new build worth up to £600,000 with just a 5% deposit.  Read more about the pros and cons of the schemes
here
Read more
Advice on Fixed Rate mortgages
Joe's blog on mortgage brokers
Mates mortgages and other mortgage innovations
Low deposit mortgages with help from your parents (including the Barclays SpringBoard)
House Price Watch index for the latest house price information in your area
Top tips: how to save for a deposit
'We don't want to be generation rent' – a first time buyer's perspective
Help to Buy – a pessimistic first time buyer's perspective
Help to Buy – an optimistic first time buyer's viewpoint
Second Stepper Blog Part 1: Decision time
6 steps to improve your credit rating before getting your first mortgage
How can the government help you buy a home?
Sign up to our

FREE

weekly newsletter

for the latest news, advice and exclusive money saving offers